2 Most Wanted Al Qaeda Leaders in Iraq Killed by U.S., Iraqi Forces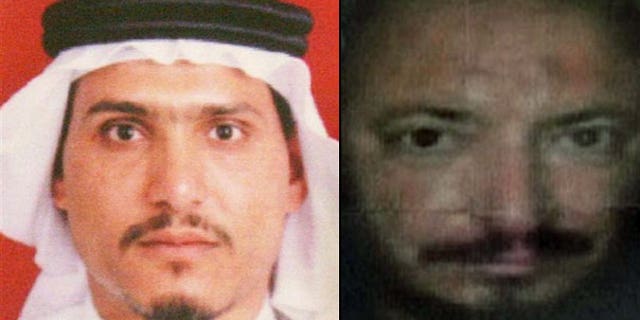 Vice President Joe Biden called the killing of two top Al Qaeda leaders in Iraq a "potentially devastating" blow to the terrorist network and said the operation signals a significant improvement in Iraq's security and intelligence gathering.
The U.S. military confirmed Monday that Al Qaeda in Iraq leaders Abu Ayyub al-Masri and Abu Umar al-Baghdadi were killed early Sunday morning in a raid led by U.S. and Iraqi forces, after a week of operations led them to a safehouse where the terror chiefs were hiding.
"This action demonstrates the improved security, strength and capacity of Iraqi security forces," Biden said during a press conference Monday. "The Iraqis led this operation, and it was based on intelligence the Iraqi security forces themselves developed."
Iraqi Prime Minister Nouri al-Maliki first announced the deaths of al-Baghdadi and al-Masri at a news conference in Baghdad and showed reporters photographs of their bloody corpses.
The U.S. military said the two terrorists were killed in a nighttime raid just southwest of Tikrit, the hometown of former Iraqi dictator Saddam Hussein.
"The death of these terrorists is potentially the most significant blow to Al Qaeda in Iraq since the beginning of the insurgency," the U.S. top commander in Iraq, General Raymond Odierno, said in a press release Monday.
Al-Masri's assistant and one of al-Baghdadi's sons were also killed in the raid, according to the U.S. military. Al-Masri became the head of Al Qaeda in Iraq after its former leader, Abu Musab al-Zarqawi, was killed in June of 2006.
Odierno said that Iraqi intelligence services and U.S. special forces operations have continued to "degrade" Al Qaeda in Iraq over the past few months.
"There is still work to do but this is a significant step forward in ridding Iraq of terrorists," he said.
The Associated Press contributed to this report.