2 Florida police dogs found dead after officer left them inside SUV overnight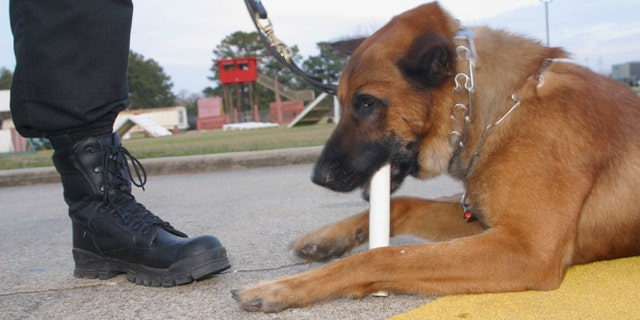 An investigation is underway in South Florida after two police dogs were found dead inside an unmarked sports utility vehicle parked outside the home of a local police officer.
Police in Hialeah – a suburb outside of Miami – told local media outlets that K-9 Officer Nelson Enriquez arrived at his home in Davie early Wednesday morning after completing his midnight shift and left the two dogs inside the vehicle for the night. When he awoke later on in the moring, Enriquez apparently found the dogs dead inside the SUV around 7p.m.
"We received a call of two dead K-9s. Upon responding to the scene, we made contact with a Hialeah Police officer," Davie Police Sgt. Pablo Castaneda told WSVN.
The SUV was towed away from Enriquez's home late Wednesday night and Davie police have taken over the investigation into the deaths of the two dogs. Davie Police did not specify if they planned to arrest Enriquez or if charges would be filed against him.
"At this time, we have an ongoing investigation involving the death of two Hialeah Police K-9s," Castaneda said.
Hialeah Police officials said they plan to conduct their own investigation and the Broward State Attorney's Office will also be involved in the case.
The two dogs were Jimmy, a 7-year-old bloodhound, and Hector, a 4-year-old Belgian Malinois.
Hialeah police said that Enriquez is a 13-year veteran of their department and has been a K-9 handler for seven years.
Like us on Facebook
Follow us on Twitter & Instagram