170 bodies recovered so far in migrant boat disaster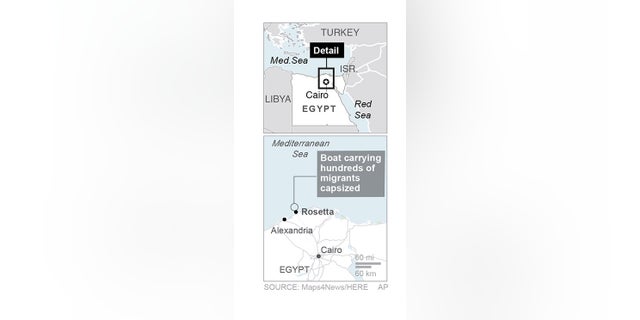 NEWYou can now listen to Fox News articles!
CAIRO – An Egyptian Health Ministry official says a total of 170 bodies have been pulled from the waters, five days after a boat carrying hundreds of migrants capsized in the Mediterranean while attempting to head to Europe.
The death toll is expected to rise as many bodies are believed to be trapped inside the boat's refrigerator, the official said, speaking on condition of anonymity because he wasn't authorized to speak to the press. The boat is believed to be at a depth of 15 meters (49 feet), about 18 kilometers (11 miles) from Egyptian shores.
Governor Mohammed Sultan of Beheira province told The Associated Press that a vessel is being sent by British Petroleum with specialized equipment to help lift the 80-ton boat.