16-year-old girl stabbed by anti-gay extremist at Jerusalem gay pride parade dies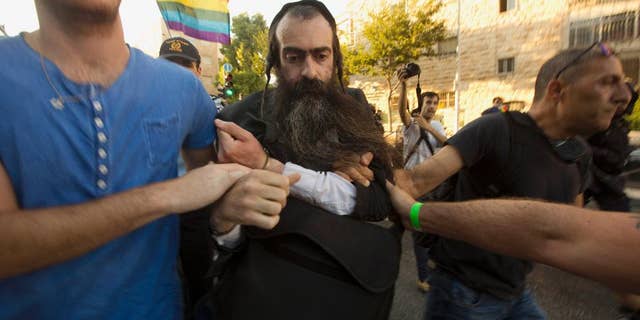 JERUSALEM – An Israeli hospital spokeswoman says a teenage girl stabbed by an anti-gay extremist in last week's attack on Jerusalem's gay pride parade has died.
Hadar Elboim of Hadassah hospital said the 16-year-old succumbed to her wounds Sunday and that her organs will be donated.
The girl, identified as Shira Banki, was among six people wounded Thursday by an ultra-Orthodox Jewish man who had carried out a similar attack on a gay pride parade in 2005.
He had been released from prison just three weeks earlier and had angrily spoken out against the parade after his release.
Jerusalem, known for its rich religious history and tradition, holds a modest parade annually in contrast to the large parade in nearby liberal Tel Aviv, which drew over 100,000 people this year.