16 dead and 30 injured in horrific bus crash in southern Brazil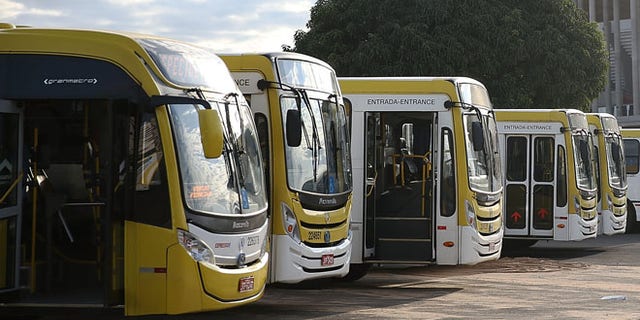 NEWYou can now listen to Fox News articles!
SAO PAULO (AP) – A bus in southern Brazil has veered off the side a highway and crashed, leaving 16 dead and 30 injured.
Firefighters say the accident happened around midnight Thursday on the outskirts of Mogi das Cruzes, a city about 38 miles east of São Paulo. In a series of tweets, São Paulo firefighters say the driver lost control of the vehicle for unknown reasons and the bus veered and crashed.
Fifteen people were found dead at the scene, and another died en route to the hospital. Thirty others have been taken to local hospitals.
Daily newspaper Folha de S. Paulo reports that the passengers were university students.
Images in local media show that much of the top half of the bus had been smashed.