126 refugees killed in boat wreck off Libya, UN investigators say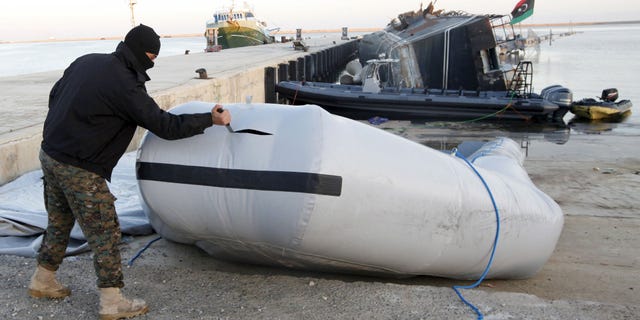 NEWYou can now listen to Fox News articles!
A rubber dinghy packed with refugees sank after it took on water off Libya -- and of the estimated 130 people on board, 126 died, the U.N. migration agency reported Monday.
The Sudanese and Nigerian survivors recounted how their 126 fellow migrants drowned. They said a few hours after the dinghy set off from Libyan shores Thursday night, the crew removed the engine and left in another vessel, leaving their boat to founder.
A passing Libyan fishing vessel rescued the four survivors and put them on another boat of smuggled migrants, which was later rescued and its passengers transferred to an Italian coast guard vessel.
The survivors were "very shocked, very confused," when Italian Coast Guard members spoke with them in Sicily, Flavio Di Giacomo of the International Organization for Migration said.
"Every so often it happens, survivors from one migrant boat are put onto another," Di Giacomo told the AP by phone. He said authorities didn't realize when the migrants were brought ashore that the four had been mixed in with the survivors from another boat.
U.N. APPROVES EUROPEAN UNION SHIPS TO SEIZE ILLEGAL ARMS OFF LIBYA
The coast guard ship brought a total of nearly 1,100 rescued migrants -- saved in various separate operations in the central Mediterranean in the past few days -- to Sicily, where they will have medical checks and be interviewed as part of the process to eventually seek asylum.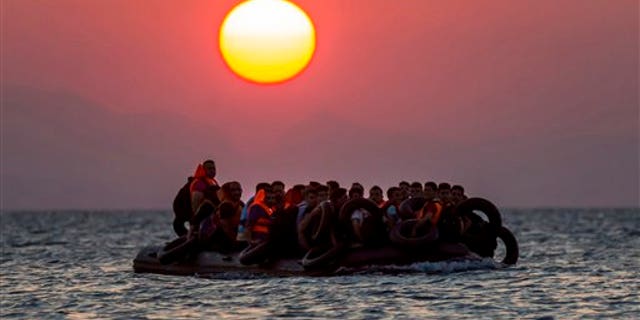 Over the past few years, hundreds of thousands of migrants, fleeing conflict, poverty or persecution, have been rescued at sea from unseaworthy smugglers' vessels that set off from Libya, and brought to Italian shores.
The Associated Press contributed to this report.