Severe windstorm in Washington leaves hundreds of thousands without power, affects Alaska Airlines flights
Hundreds of thousands of people are without power in Washington state on Sunday after an intensifying storm system brought ferocious winds to the region.
The National Weather Service's office in Seattle warned that a "quick strong burst of wind" was incoming and affecting the Seattle-Tacoma metro area between 2 a.m. and 4 a.m. P.T.
Wind gusts of 60 mph were reported at SeaTac Airport, while a gust of 58 mph was measured at Joint Base Lewis–McChord, located south of Tacoma.
CLICK HERE TO GET THE FOX NEWS APP
"One of the windiest storms we've seen in probably over a decade," Fox News Chief Meteorologist Rick Reichmuth said on "FOX & friends."
The strong winds knocked out power for more than 320,000 people at the height of the storm.
Puget Sound Energy reported more than 200,000 customers were still without power, while Seattle City Light reported as many as 40,000 outages at one point before the number was down to 20,000, according to Q13 FOX.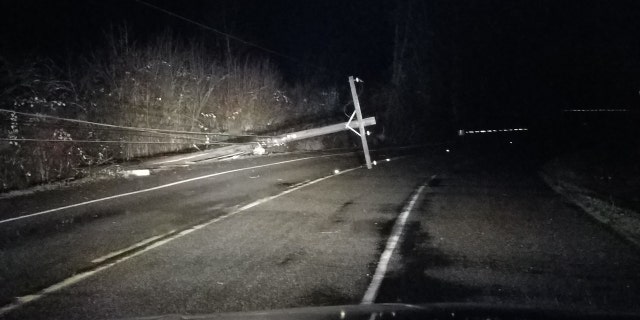 Numerous roads were also closed due to downed trees and powerlines.
"Watch out for fallen trees & downed power lines!" Puget Sound Energey said on Twitter. "The damaging windstorm has caused widespread outages around our service area, with the heaviest damage concentrated in King, Pierce & Thurston counties."
The West Thurston Fire Department said on Facebook the "quick but damaging storm" in a short two-hour timeframe had left several roads impassable.
CALIFORNIA WATER BELOW NORMAL IN SEASON'S FIRST SNOW SURVEY
The NWS said conditions in the region have since improved.
"Focus for winds for the morning has shifted northward," the agency said. "High wind warning for the Seattle metro area has ended. High wind warning still in effect for the San Juans with wind advisory still in effect for the adjacent land areas from Everett north to the Canadian border."
The wild winds also had impacts on air travel. Alaska Airlines flights are back in the air Sunday morning after a nationwide ground stop that was apparently caused by a power outage.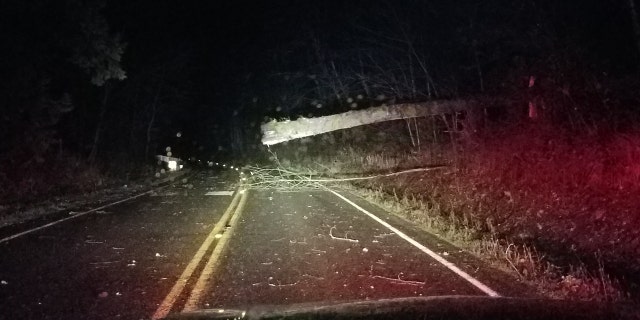 The airline said all its flights were grounded between about 4:20 a.m. and 5:15 a.m. after a power outage in the Seattle area, where the airline's operations are based.
Airline spokeswoman Oriana Branon told the Associated Press the power went out around 3:30 a.m. and came back on about an hour and a half later. Brannon said that 27 flights were delayed and five were canceled.
Customers inconvenienced by the outage are being offered compensation on a case-by-case basis, according to Brannon.
The Associated Press contributed to this report.