Zombies to invade San Diego counter-terrorism summit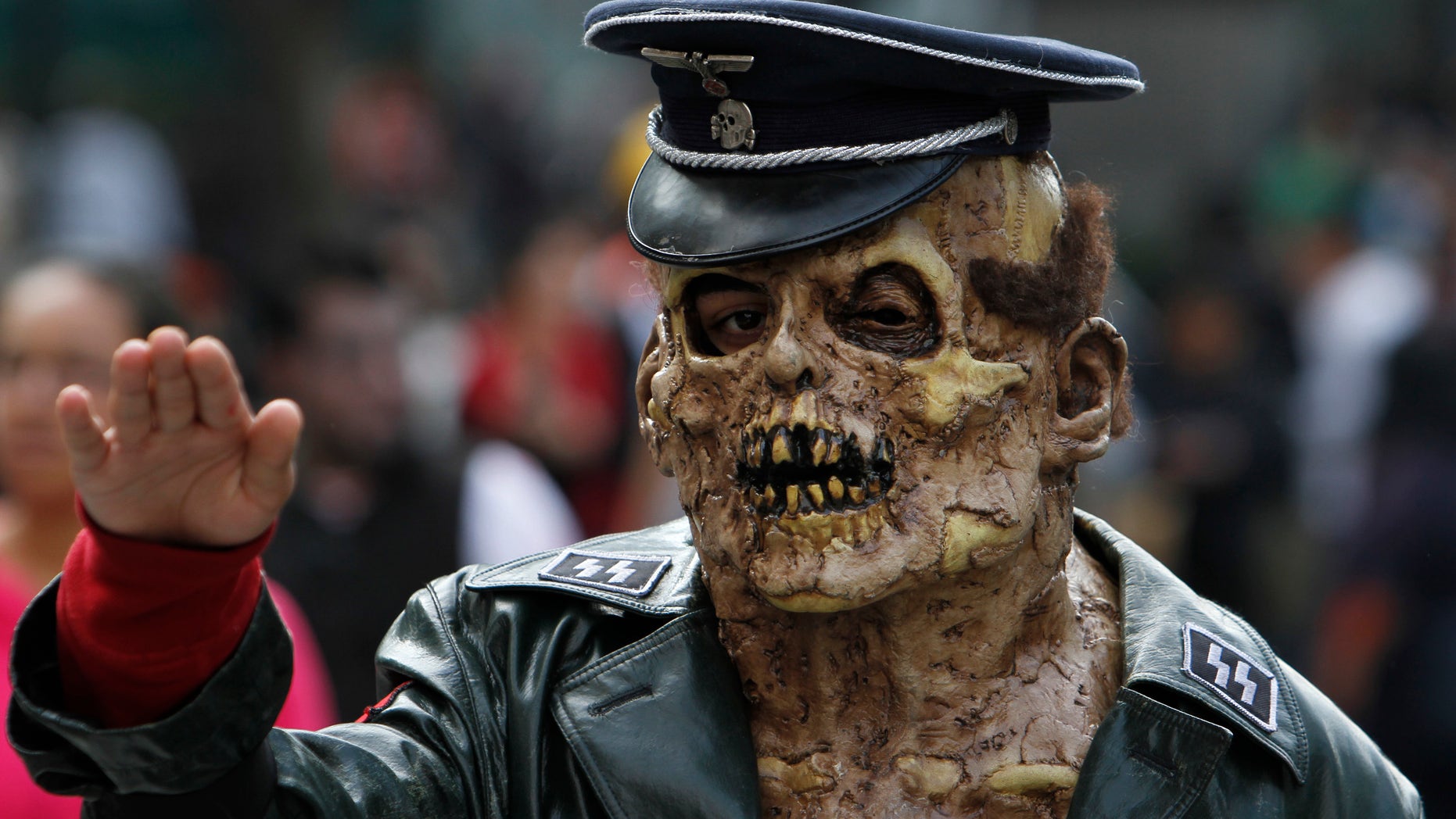 When zombies and cops and Halloween – oh my -- collide.
That's the thrust of the so-called "zombie apocalypse" component of next month's annual Counter-Terrorism Summit in San Diego, hosted by security firm HALO Corp. on a 44-acre island in the city's Mission Bay section. Brad Barker, president of the California-based organization, said hosting the annual event over the Halloween weekend was too much temptation to resist.
"We've decided to throw a whimsical spin on a very well-respected training exercise," Barker told FoxNews.com. "And in order to have an effective exercise, you have to have a crisis or a threat that makes everyone respond."
[pullquote]
In addition to mock terrorism scenarios featuring rural and urban environments, Barker said zombies worthy of Hollywood sets will recreate an emergency that will test how law enforcement officials and first-responders react to crises in real-time while sharing mission critical information.
[youtube 3h9HcJ6ERXg]
"They're going to look like the walking dead," Barker said of the zombies. "It's going to be pretty scary looking; this is going to be a real treat."
The zombies, of course, won't be real, but Barker said the same techniques, tactics and procedures that state and local authorities will glean from the exercise are very similar to the skills they'll need when responding to an act of terrorism, natural disaster or pandemic.
"Whatever the catalyst is for a mass casualty event, nobody really cares," Barker said. "What you've got is chaos, mass casualties and a whole lot of confusion. What we're looking to do is to recreate the chaos."
The zombie craze received a jolt last year when the Centers for Disease Control and Prevention unveiled a public service campaign focusing the need to be prepared for major emergencies. Barker said his company just "couldn't resist the opportunity" to play off of that.
Scheduled guests at the five-day event, which will run from Oct. 29 through Nov. 2, include Retired Air Force Gen. Michael Hayden, Mexico Interior Secretary Alejandro Poire Romero and Deputy Chief Michael Downing, commanding officer of the LAPD's counter-terrorism unit.
Other events will include intelligence learned from attacks in Afghanistan and Iraq, as well as the 2008 bombing in Mumbai. But Barker said he expects the zombie recreation to leave attendees speechless.
"It's going to be a significant event for us," Barker said. "We're just having a little bit of fun."