Zachary Cruz, Parkland massacre suspect's brother, arrested for trespassing at school
Zachary Cruz, the brother of the suspect who killed 17 people on Feb. 14 at Marjory Stoneman Douglas High School in Parkland, Florida, was arrested Monday for trespassing on the school's property.
Cruz, 18, "unlawfully entered the school grounds" around 4:50 p.m. on Monday, according to a report from the Broward County Sheriff's Office.
Officials said that despite warnings not to enter the Stoneman Douglas campus, Cruz went through locked doors and gates and rode his skateboard throughout the property -- all of which was captured on security footage.
Cruz, according to the arrest report, wanted to "Reflect on the school shooting and to soak it in." He was charged with trespassing.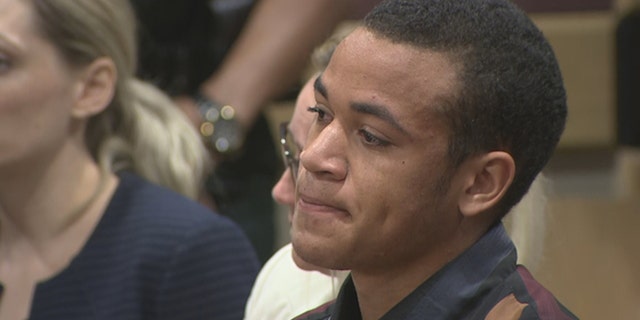 After Cruz's brother, 19-year-old Nikolas, carried out one of the deadliest mass shootings in modern U.S. history, he was committed to a mental health facility.
He was put under a mental health evaluation after reportedly saying that he didn't "want to be alive. I don't want to deal with this stuff," according to the Palm Beach Post. Cruz denied wanting to harm himself.