YouTube shooter's family reacts as police search homes, gun range
NEWYou can now listen to Fox News articles!
The family of Nasim Aghdam, the woman who police said opened fire and shot three people at YouTube's headquarters in California on Tuesday before killing herself, expressed "their utmost regret" for the events that unfolded.
The statement from Aghdam's relatives, released to reporters Wednesday outside her parent's home in Menifee, called the rampage a "horrific senseless act" that they are "in absolute shock" over and can't understand.
"Although no words can describe our deep pain for this tragedy, our family would like to express their utmost regret, sorrow for what has happened to innocent victims," the statement said.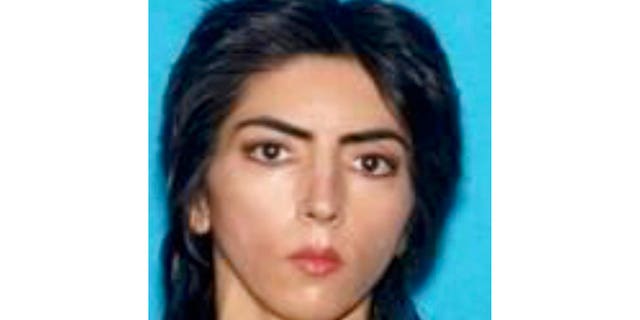 Authorities believe that Aghdam, 39, was upset with YouTube's policy and practices before she opened fire at the company's headquarters in San Bruno, California, shooting and wounding three people before killing herself. They said she did not know the victims. A fourth person also suffered an ankle injury during the incident, police said.
YOUTUBE SHOOTER WENT TO GUN RANGE BEFORE RAMPAGE, FAMILY DID NOT WARN ABOUT VIOLENCE, OFFICIALS SAY
One shooting victim, a 36-year-old man, remained in the hospital Wednesday in serious condition, hospital officials said. Two others, a 32-year-old woman and a 27-year old woman, were released.
An exact motive behind the attack has yet to be determined but police said Aghdam's hatred toward the company appeared to be the prime reason.
Also on Wednesday, agents with the U.S. Bureau of Alcohol, Tobacco, Firearms and Explosives were confirmed to be investigating locations in Southern California where Aghdam had lived, spokeswoman Ginger Colbrun told The Associated Press. She wouldn't say exactly where they were searching, however reporters spotted agents going into residences in Menifee, about 80 miles southeast of Los Angeles, and 4S Ranch, about 25 miles north of San Diego.
POLICE: YOUTUBE SHOOTER WAS ANGRY HER VIDEOS WEREN'T BEING MONETIZED
Agents were later seen leaving the Menifee residence, with one of them packing a storage tub into a pickup truck before departing. Police in San Bruno said they requested the searches.
Several law enforcement members were also seen by reporters going to a gun range not far from the video-sharing company's headquarters after authorities previously said that Aghdam went to a gun range in the hours before the shooting occurred.
YouTube released a statement Wednesday laying out what they knew about the attack and said they were "uplifted by the heroic acts" committed by law enforcement, first responders and some of their own employees.
YOUTUBE SHOOTER ID'D AS WOMAN WITH APPARENT VENDETTA AGAINST COMPANY
"Yesterday, a shooter entered through our parking garage to our outside courtyard and committed a horrible act of violence," the statement said. "Thanks to the security protections in place, she never entered the building itself. Within two minutes of our 911 call, San Bruno Police arrived on scene."
"The officers responding to the scene were exceptional. They entered our building to protect the lives of our employees," the statement continued. "There were numerous acts of heroism both from the first responders, particularly the San Bruno PD, and from employees. Some employees went back to the building with officers to give them access to our spaces. Others remained to tend to the wounded or to give officers directions and provide details about the shooter that proved critical."
Fox News' Tyler Speicher, Katherine Lam and The Associated Press contributed to this report.