YouTube pranks get parents accused of child abuse by viewers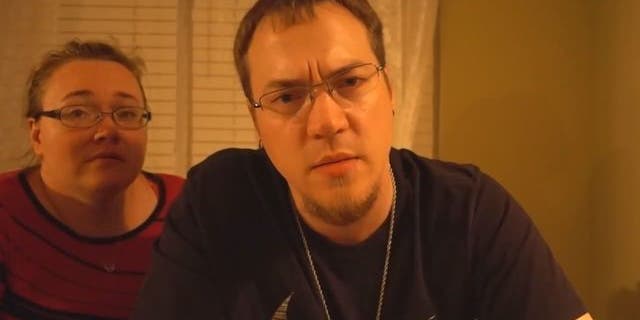 A Maryland mom and dad who post controversial prank videos involving their children are under fire from viewers who claim the couple are abusive parents.
Mike and Heather Martin, the parents behind the YouTube channel DaddyOFive, released a new video claiming that their pranks are "fake" and "staged," and that this backlash has put their family in danger, Fox 5 reports.
The popular YouTube channel, which pulls in hundreds of thousands of views per video, features dozens of prank videos with titles like, "DAD STINK BOMBS SONS ROOM," and "KIDS GET BUSTED!" But it was the video "INVISIBLE INK PRANK!," that sparked child abuse claims.
RACIST VIDEO DRAWS CONDEMNATION, IS REMOVED FROM YOUTUBE
In the video, the parents prank their son, Cody, accusing him of staining a bedroom carpet with ink and, after a screaming match laced with profanities, Cody is in a fit of hysterics, not finding the joke all that funny.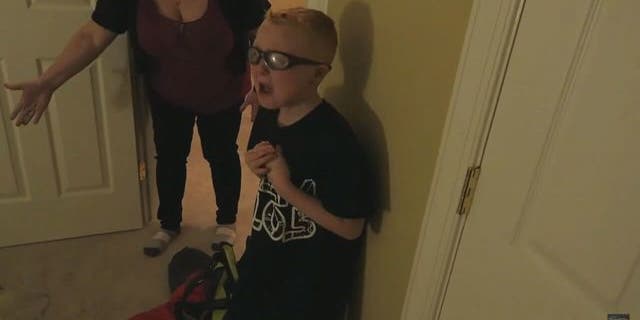 The video had more than 400,000 views, but it was pulled from YouTube for violating the site's policy on harassment and bullying. Some YouTube users commented that the parents' behaviors were abusive and that child protective services should get involved.
The family posted another video to their channel following the negative response and explained their children were not abused.
"The videos are fake. They're fake," Mike Martin said in the video. "They're over-exaggerated, some videos are scripted."
YOUTUBE UNDER FIRE FOR HIDING LGBT VIDEOS
He continued to say that ideas for the videos are often thought of by the children and that they are posted for fun. He apologized and vowed to change the style of their videos in addition to sharing the dangerous situations the family has gone through.
Martin said the family has been attacked online, received death threats, and that someone tried to run Heather and the children off the road while the family was driving.
Child Protective Services in Montgomery County is unaware of the videos, and they did not confirm or deny whether the agency would conduct an investigation of the parents.