YouTube host gets no jail time for sex with 12-year-old girl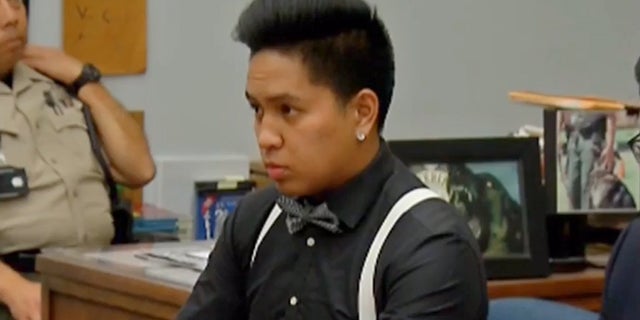 A YouTube host in California was sentenced to no jail time on Monday for having sex with a 12-year-old girl he met online last year.
The host, Jeff Calica, 20, of Ventura County, pleaded guilty to "one count of committing lewd acts with a minor" in October as part of a plea deal and was sentenced to no jail time, but must register as a sex offender for his whole life, The San Diego Union-Tribune reported.
Superior Court Judge Michael Washington warned Calica that if he violated his probation he would receive up to three years in prison. The man originally "faced up to eight years in state prison," but was instead given three years' probation as part of the plea bargain, NBC San Diego reported.
SOUTHERN CALIFORNIA'S THOMAS FIRE, NOW 2ND-LARGEST IN STATE HISTORY, MAY FLARE UP WITH NEW WINDS
"You'll be in adult prison for child molestation," Washington told Calica in court. "And as you might be aware, that's not the type of charge that you're going to want to find yourself in prison for."
Calica was ordered to stay off sites that teenagers normally visit, including Google Hangouts.
The victim reportedly met Calica online through his YouTube channel. The girl messaged Calica and the two formed a relationship. The girl reportedly used computers at Earl Warren Middle School in Solana Beach to communicate with Calica.
The two met in December 2016 and January of this year and had sex in his car in the middle school parking lot.
CALIFORNIA TEEN SAYS HE HAD BOOZE-FILLED SEX ROMPS WITH MARRIED ENGLISH TEACHER, COPS SAY
The victim's family filed a civil lawsuit against Calica following the decision. Her school district, the San Dieguito Union High School District, was also named in the suit. The victim's mother wrote a letter for court and said that Calica's actions "have turned our lives upside down and caused a happy little girl's life to be ripped out from under her feet and put into a tailspin of depression, isolation and bitterness."
The victim's mother called Calica's sentencing "not punishment."
It's like giving a child a timeout with no severe consequences," she wrote.
The girl was not required to testify and Calica did not make a statement in court Monday.