'Youngest member' of New York city's police department dies of cancer at age 10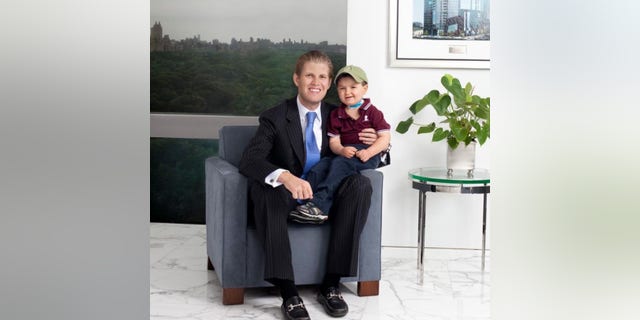 A New York boy who became the youngest member of the Ithaca Police Department as an honorary officer at the age of 10, has died.
Colin Hayward Toland died at St. Jude's Children's Research Hospital on Saturday after a long battle with cancer, his family wrote on Facebook.
At age two, Toland was diagnosed with an ependymoma brain tumor. And while "he had many wonderful years of remission from the tumor, it returned in early 2015 and spread."
Toland's dream was to become a police officer. Despite his illness, the Ithaca Police Department welcomed him to the force on Sept. 12, 2016, where he had been involved with "ongoing training and community policing work."
The 10-year-old's first arrest came in December 2016 when he nabbed "The Grinch" at a holiday event in Ithaca for "stealing Christmas."
"We are all so proud of Colin's determination and positive spirit as well as the many officers who have embraced Colin, particularly Chief [John] Barber, to whom Colin reported directly until the chief's retirement in March 2017," Toland's family wrote on Facebook.
"His passing was more peaceful and gentle than we could have imagined. On his last day, he went outside and felt the sun on his face and the wind in his hair," his family said.
Eric Trump mourned Toland's passing on Twitter, sharing a photo of them and writing that he "will forever remain in our hearts — you are the reason we will continue to fight so hard for @StJude."
The Tompkins County Sheriff's Office thanked Toland for his service, writing that the department was "so appreciative of the positive impact Lt. Colin has had on our community. Thank you for your service. Rest in Peace."
The Cayuga Heights Fire Department, sharing similar sentiments, posted that "Colin and his family taught us all what true love and courage are."