Yosemite's El Capitan scarred after 2 days of rock falls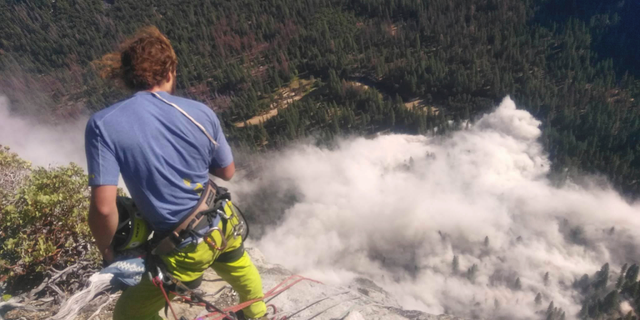 YOSEMITE NATIONAL PARK, Calif. – Two thundering rock falls in as many days at Yosemite National Park's landmark El Capitan left experienced climbers stunned as huge plumes of dust enveloped the valley below.
Photographs taken by climbers and local residents captured the moments after the falls, which left a British hiker dead and two other people injured. Later images from the National Park Service show the scar left behind on the face of El Capitan.
The falls came during the peak of the climbing season on the massive rock formation. At least 30 climbers were on the formation when the formation first gave way Wednesday.
Park officials say rocks at the world-renowned park's climbing routes break loose and crash down about 80 times a year, but injuries are rare.