Yates to say she expressed alarm to White House on Flynn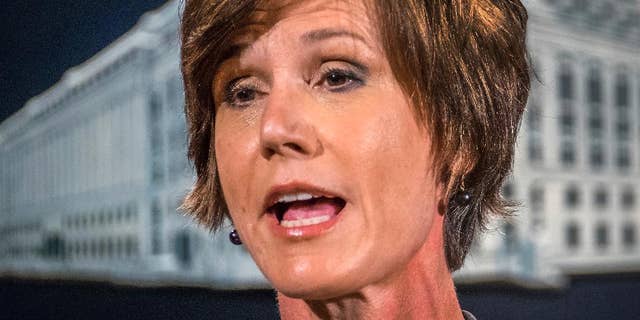 WASHINGTON – Former acting attorney general Sally Yates is expected to testify to Congress next week that she expressed alarm to the White House about President Donald Trump's national security adviser's contacts with the Russian ambassador.
That could contradict how the administration has characterized her counsel.
Yates is expected to recount in detail her Jan. 26 conversation about Michael Flynn and to say that she saw discrepancies between the administration's public statements on his contacts with ambassador Sergey Kislyak and what really transpired. That's according to a person familiar with Yates's plans for her testimony. The person spoke on condition of anonymity to avoid pre-empting her testimony.
Yates is expected to say that she told White House counsel Don McGahn that she was concerned Flynn's communications with Kislyak could compromise Flynn.