Yale to admit more students; still won't be easy to get in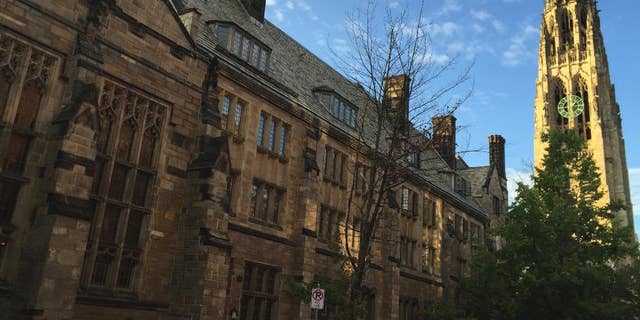 NEW HAVEN, Conn. – Yale University will be accepting more undergraduate students this year, but don't expect it to be any easier to get in.
Freshmen classes will be larger by about 200 students beginning next year under a long-planned expansion that will see the Ivy League college's student body grow by about 15 percent, to 6,200.
Admissions counselors say the competition for a spot at Yale is so intense the school will not have to be any less selective.
"When you look at the quality and depth of their applicant pool, I don't think it will mean that students with lesser credentials will be admitted," said Richard Avitabile, an admissions consultant in Westport, Connecticut. "I would assume at least 15 to 20 percent of applications would look just like the ones they have admitted."
For the class that arrived on the New Haven campus last year, the school accepted only 6.7 percent of more than 30,000 applicants, one of the lowest rates in the country.
Yale's governing body approved the expansion in 2008, but groundbreaking on two new residential colleges was delayed because of the financial crisis. Construction began in 2014 on the new colleges, one named in honor of civil rights leader Pauli Murray and another for Benjamin Franklin.
Yale's applicant pool has grown in the past nine years from 22,500 to nearly 31,500, an increase that Dean of Undergraduate Admissions Jeremiah Quinlan said has been driven largely by students from traditionally underrepresented backgrounds, such as minorities and students from low-income households. A larger student body, he said, will allow Yale to welcome students from more diverse backgrounds.
When Peter Salovey was inaugurated in 2013 as president of Yale, which has an endowment of $25.4 billion, he expressed enthusiasm for the university's opportunity to bring in more applicants who can otherwise only glimpse the campus resources as visitors.
"We can offer some of them a life-changing experience, and we should," he said.
Matthew Greene, an educational consultant in Westport, said the expansion will not make it much easier to be admitted since Yale has long maintained that it could admit a second first-year class as talented as the first group. But, he said, it will give the university more flexibility to craft a class with a range of talents and backgrounds.