Yale admit shamed on Facebook for her 'white privilege'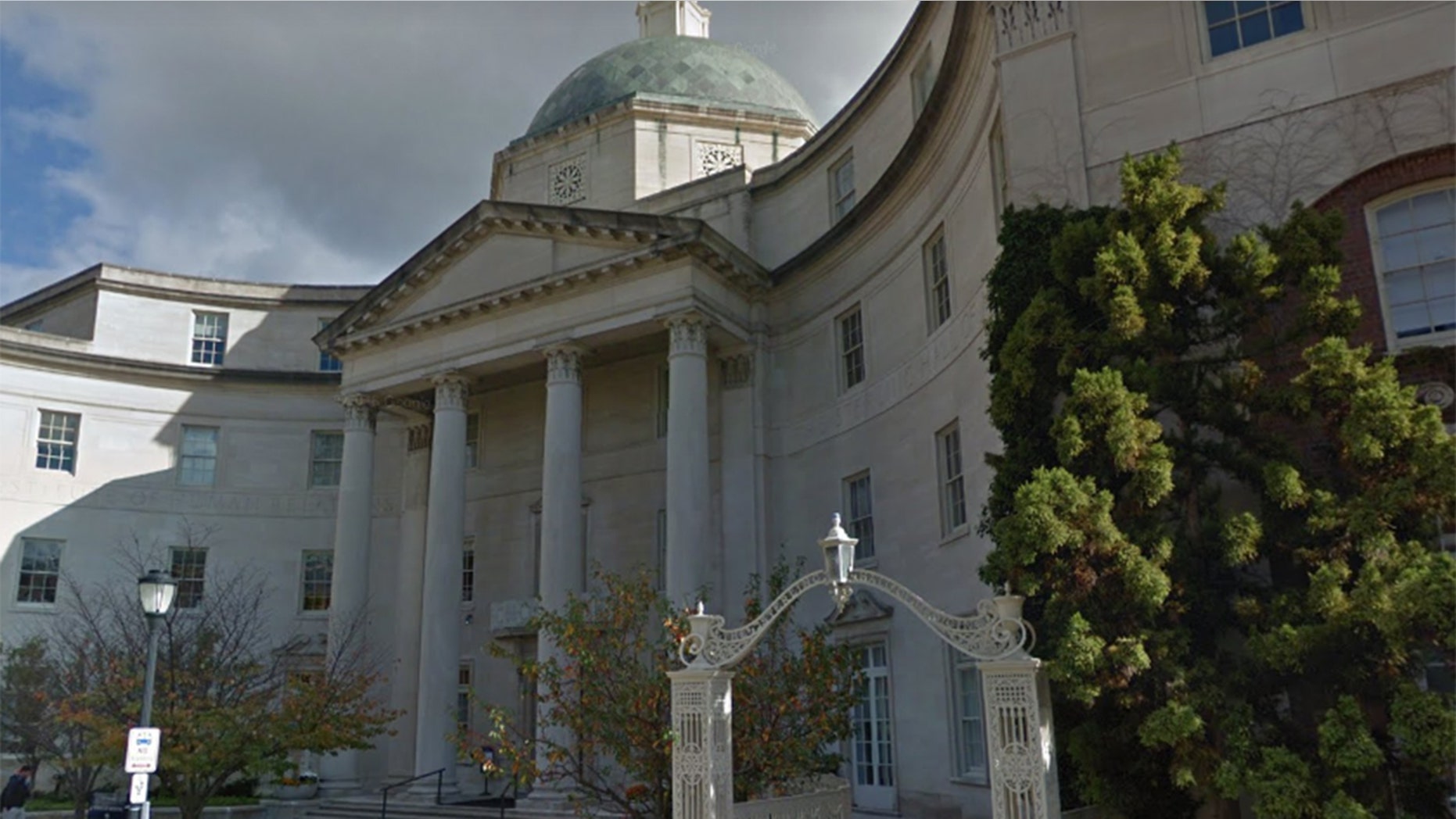 A student accepted to Yale University who posted her big news on Facebook wasn't congratulated -- but shamed, for what one critic called her "white privilege."
In a Facebook post cited by the Daily Mail, an unnamed user wrote about her acceptance into the Yale School of Medicine. It wasn't long before another user, named "Melissa," said Yale accepted the future student because of her "white privilege."
"Good job, might I add a shout out to your white privilege for you," Melissa wrote.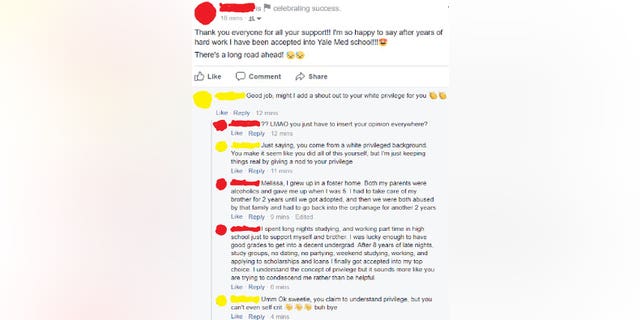 A back-and-forth ensued on Facebook, with Melissa claiming that the future Yale student was accepted because she comes "from a white privileged background. You make it seem like you did all this yourself, but I'm just keeping things real by giving a nod to your privilege."
But the student who got into the Ivy League school explained that she grew up in foster care after her alcoholic parents gave her up when she was 5 years old. She continued: "I had to take care of my brother for 2 years until we got adopted, and then we were both abused by that family and had to go back into the orphanage for another 2 years."
WHITE PRIVILEGE BOLSTERED BY TEACHING MATH, UNIVERSITY PROFESSOR SAYS
"I spent long nights studying, and working part time in high school just to support myself and brother. I was lucky enough to have good grades to get into a decent undergrad," the student wrote, according to the Daily Mail. She detailed the "8 years" she spent working hard to get accepted into college.
"I understand the concept of privilege but it sounds more like you are trying to condescend me rather than be helpful," she continued. Melissa concluded the conversation with: "Umm okay sweetie, you claim to understand privilege but you can't even self critique [sic] buh bye."
The prestigious Yale School of Medicine is considered "highly competitive," and only 6.5% of its 4,425 applicants were accepted into its Class of 2020, according to the university's online figures.