Wyoming teen who built reactor ousted from science fair on technicality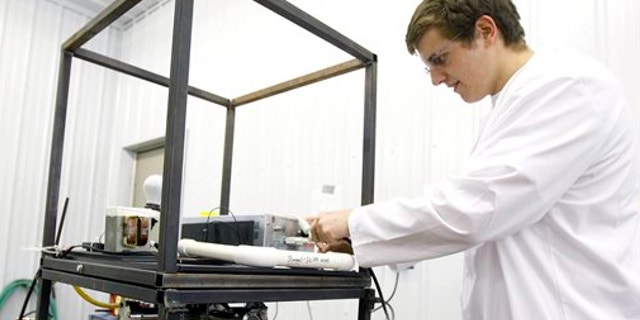 NEWCASTLE, Wyo. – A Wyoming high school senior who built a nuclear reactor was disqualified from the International Science and Engineering Fair this month on a technicality.
It seems that 18-year-old Conrad Farnsworth of Newcastle had competed in too many science fairs.
According to the Casper Star-Tribune (http://bit.ly/16vSW4c), the infraction was reported by the former director of the Wyoming State Science Fair, who later did not have her contract renewed. Officials at the University of Wyoming, which sponsors the state event, said after the international fair that the director acted outside her authority.
The newspaper reports Farnsworth is one of only about 15 high school students in the world to successfully build a nuclear fusion reactor. Farnsworth says his disqualification was silly.
He graduated this month and plans to attend the South Dakota School of Mines.