Wyoming hunting guide fatally mauled by grizzly bears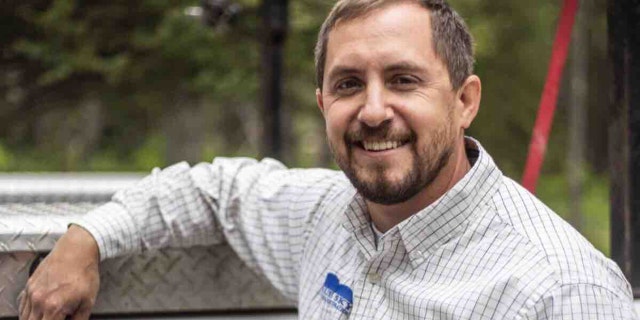 A Wyoming hunting guide was fatally mauled and his client was injured when a pair of grizzly bears attacked them Friday, officials said.
Authorities later euthanized two grizzly bears, a mother and a cub, who wildlife managers believe killed guide Mark Uptain and wounded his client Corey Chubon near the Yellowstone and Grand Teton National Parks border, according to USA Today.
"All available evidence indicates that these two bears were the bears involved in the Terrace Mountain attack," Wyoming Game and Fish Department spokeswoman Rebekah Fitzgerald said in a statement Sunday.
Uptain and Chubon were attacked by bears as they field dressed the elk they had shot Thursday but were only able to find Friday, officials said. The bears "aggressively charged" the men and didn't touch the dead elk, Teton County officials said.
The deadly incident came weeks after a federal judge halted Wyoming state officials' plans to hold a grizzly hunt this month, according to USA Today. The hunt was put on hold until Oct. 1.
"I can only imagine how horrific this was," Sy Gilliland, a hunting guide and spokesman for grizzly hunters in the area, told the newspaper. "You've got a bear population that's basically un-hunted, is an apex predator, and has no fear of humans."
Uptain was a father of five, authorities said. A GoFundMe page was launched to help his family.
"I have been best friends with Sarah (Uptain's wife) since the 2nd grade, we have done a lot of life together," Rauli Perry, a family friend, wrote on the page. "I know I can't take away the pain, but if we can help support Sarah to be able to focus on the kids and not worry about finances."