WWII veteran receives overdue military medals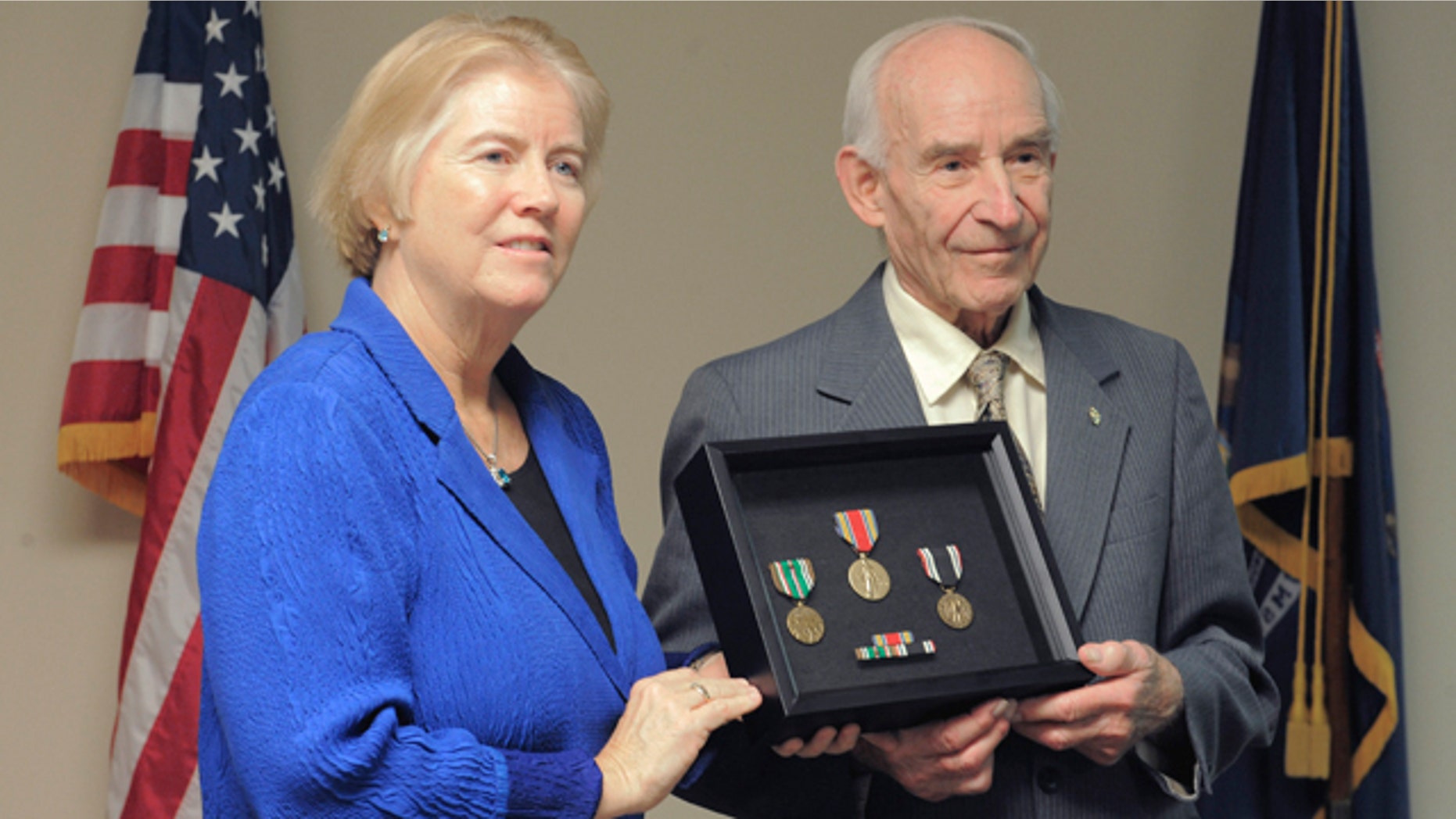 HARRISON TOWNSHIP, Mich. – A World War II veteran who once hitched a ride on a Tiger tank courtesy of Gen. Erwin Rommel, Germany's legendary Panzer commander, has finally received the medals he never got after the war.
William Pollauf, 92, of Algonac, Mich., was honored Friday by U.S. Rep. Candice Miller, R-Mich., who presented the former German prisoner of war with several overdue honors for his military service.
A bureaucratic mix-up had prevented Pollauf from receiving medals he earned in World War II, including one for the 27 months he was a prisoner of war.
He also received the World War II Victory medal, Eastern/African/Middle Eastern campaign medal, Prisoner of War medal and a World War II honorable service lapel button.
Pollauf was serving with the Army's 443 Division, Field Artillery Division B Battery, in Tunisia, when his unit was captured and taken to Stalag 7A, near Munich, according to DetroitNews.com.
He spent time in two other camps before being liberated by the Russians in 1945, TheTimesHerald.com reports.
Pollauf returned to Michigan after the war and worked as a carpenter.
Rep. Miller told DetroitNews.com she was "delighted to present the medals, long overdue" to Pollauf.
The Associated Press Contributed to this report.
Click for more from DetroitNews.com.