World War II veterans, including female pilots, highlight festival honoring Greatest Generation

It was during Bernice "Bee" Haydu's first time piloting an AT-6 plane solo she noticed her landing plan was about to go up in smoke. Literally.
"As I was nearing the first base where I was supposed to land, there was smoke coming out of the exhaust and all of the sudden there was a flame and I said 'uh oh, do I jump? What do I do?" the Congressional Gold Medal winner, formerly a member of the Women Airforce Service Pilots, told Fox News.
Fearing an ejection would result in an inquiry that could risk her status with the experimental Army Air Force program, which put female pilots in the skies for important roles during World War II, Haydu decided to "stick with the airplane" and managed a safe landing.
Her story, and others from pilots who flew in various roles during the war, will be featured Friday and throughout the weekend at the fourth annual WWII Air, Sea & Land festival at the New Orleans Lakefront Airport.
"So many people even today don't know what women flew in World War II," Haydu, an engineering test pilot and utility pilot, told Fox News.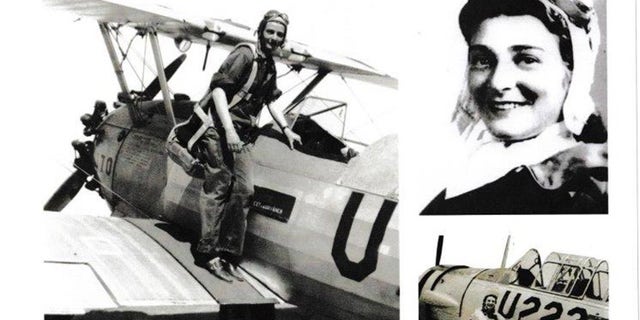 WRECKAGE OF LOST WWII BOMBER DISCOVERED IN NORTH SEA
A little more than 1,000 women were accepted into the WASP program to fly non-combat roles to free up male pilots for other missions during the war. The program was disbanded in 1944. After the war, Haydu continued flying as a flight instructor and ran a ferrying business, among other ventures, according to the National World War II Museum, which is hosting the event along with the Commemorative Air Force and Greater New Orleans Sports Foundation.
In addition to Haydu and fellow WASP member Shirley Kruse, B-29 Radio Operator David Fisher, P-51 pilot Jack Babbs, B-25 pilot Jack Emerson and Pearl Harbor survivor Ed Hall will speak at the 3-day festival, the Museum says. And those not in New Orleans can follow along on the Museum's Facebook and Instagram pages, where live videos will be posted.
"It's truly inspirational to see WWII veterans surrounded by the mighty artifacts they used to secure our nation's freedom. Hearing their brave, first-hand accounts of the war experience is such a special education experience that we hope everyone takes advantage of," Stephen J. Watson, President & CEO of The National WWII Museum, said in a statement.
There will also be daily air shows with commentary from the veterans, dockside tours of the Museum's restored PT-305 boat, and ground vehicles and aircraft on display, including the P-51 Mustang, P-40 Warhawk and B-29 Superfortress, which Fisher recalls flying over the Pacific.
"All of them had their moments," Fisher told Fox News when asked about the 22 missions he served as a radio operator on the massive plane. Fisher said he wrote notes about each mission in a booklet that he is still holding onto today.
B-17 BOMBER FLIES ACROSS COUNTRY TO HONOR TWO WWII VETERANS
As a member of the Air Force's 39th Bomb Group, Fisher said the missions – day and night – would usually target Japanese military manufacturing areas, and one involved delivering supplies to an American POW camp near Tokyo.
In another mission over Japan's southernmost Kyushu Island, Fisher recalled the airplane – which weighed more than 50 tons – getting tossed around in the sky as it flew through heated air rising from below.
"We were very low, about seven to eight thousand feet and there were fires already burning when we got there," he told Fox News.
"The heated air -- you didn't know what you were going into there," Fisher added. "[It] really would bounce the plane around."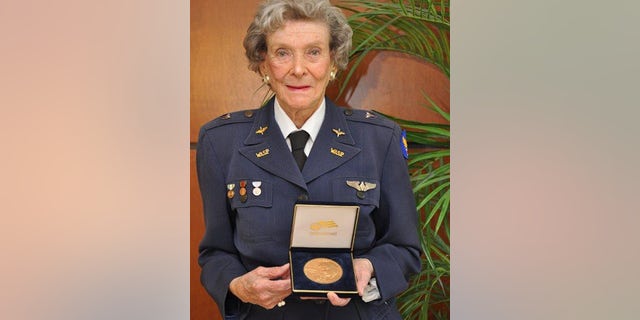 Twenty students from Los Angeles's Notre Dame High School also will be attending the festival with 20 of the city's WWII veterans, with the help of The Gary Sinise Foundation.
"Gary wanted to provide the opportunity for more World War II veterans to see their national Museum," Tom Gibbs, special programs manager at the Museum, told Fox News.
Gibbs said the program helps "expose the younger generations -- the high school students -- to the greatest generation.
"It's not often 17 to 19-year-old kids run into World War II veterans," he said.