World War II dog tags found in Saipan may solve 70-year-old mystery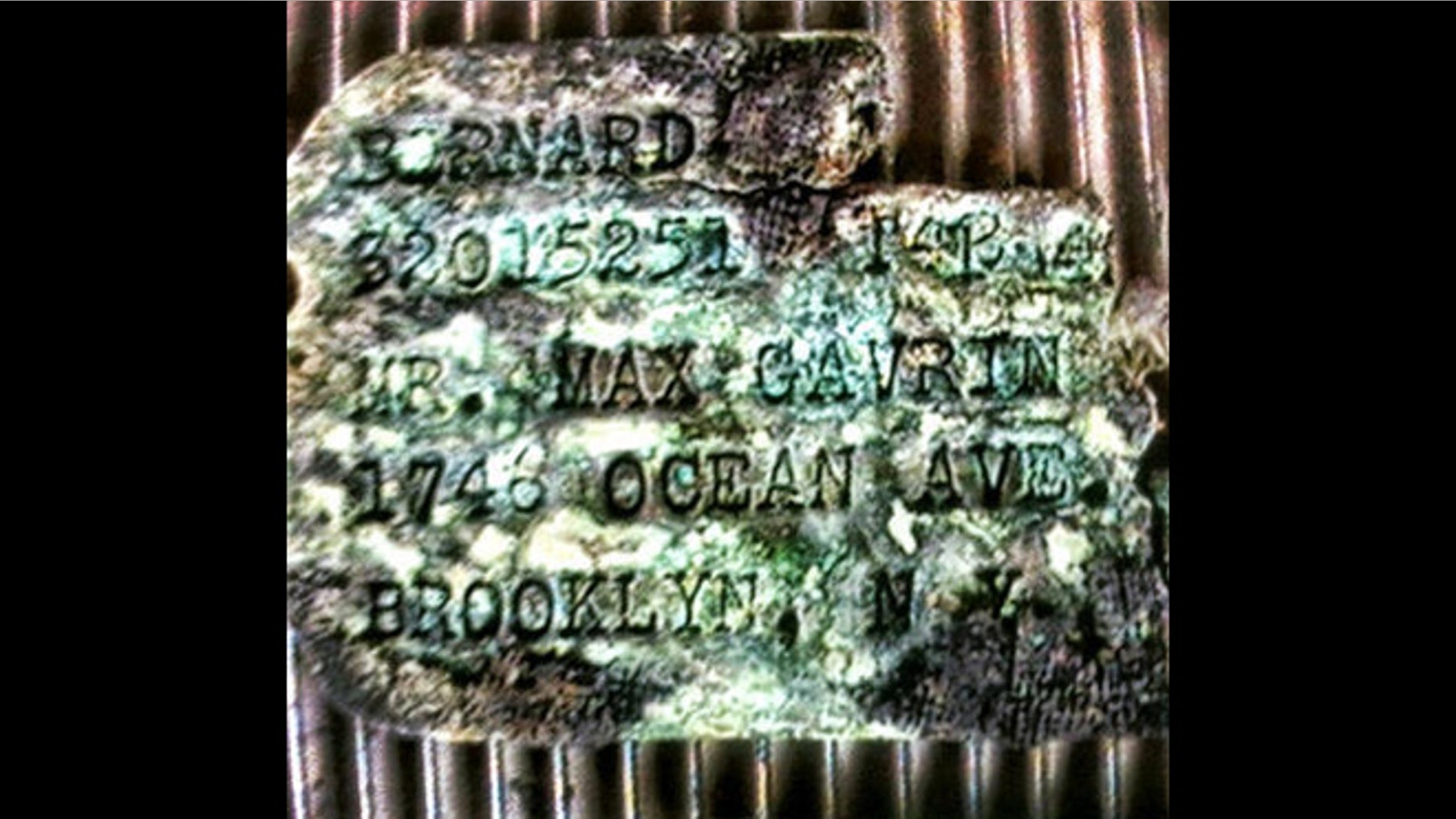 Old and battered dog tags found in a cave in the South Pacific may crack a 70-year-old mystery.
The dog tags are those of a 31-year-old Army infantryman from New York named Bernard Gavrin. He was reported missing in action during the battle of Saipan in World War II and never found.
His 81-year-old nephew David Rogers, of West Delray, Fla., said the family never knew what happened.
"I am the only living relative to have known my Uncle Bernie," Rogers told the Sun-Sentinel in the paper's Saturday editions. "Words cannot do justice to the shock this news left me with."
He was 12 when his grandmother got the tragic news that her son was MIA.
U.S. forces invaded Saipan in June 1944.  The island was a fortress for 30,000 Japanese soldiers. The American troops earned victory after more than three weeks of bloody fighting.
The Sun-Sentinel reported that a group from Japan found the dog tags on Saipan last August. The Kuentai Group, which searches for Japanese soldiers lost in war, was digging in a cave when it stumbled across mass graves. The graves contained the possible remains of Gavrin and several other American soldiers. Two other dog tag sets were found in the graves.
Gavrin's dog tags had his home address and his next of kin, his father Max.
The newspaper said the group's representatives tracked down Gavrin's survivors with the help of the Bull Run Regional Library in Virginia.
The remains were turned over to the Joint POW/MIA Accounting Command in Hawaii for genetic testing.
Rogers said if his uncle is identified, there will be a military funeral at Arlington Cemetery in Washington.
"I would love to be around for the burial service," he told the Sun-Sentinel. "Time is of the essence in my old age."