Woman who killed husband, stole another female's identity spotted on surveillance video, cops say
Surveillance video released Monday shows a grandmother befriending a Florida resident days before she killed her to steal her identity — a plan she hoped would thwart the authorities hunting her in connection with her husband's murder.
Officials launched a multi-state dragnet for Lois Riess, 56, who's accused of killing her husband, David Riess. Riess' body was found on March 23 with multiple gunshot wounds. Lois Riess vanished after her husband's body was found, and her trail went cold until Pamela Hutchinson, 59, of Bradenton, Fla., was discovered dead.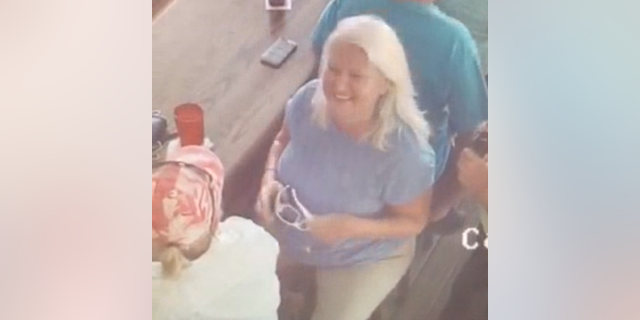 New surveillance video released by the Lee County Sheriff's Office show Riess at Smokin' Oyster Brewery on Fort Myers Beach on April 5 talking to Hutchinson. The new friends seem to hit it off talking at the bar – but Riess' allegedly had an ulterior motive for the chitchat.
Hutchinson was found shot dead last Monday, four days after the two were spotted on surveillance video. Police said Riess — described as woman with brown eyes, blonde hair and 5 feet 5 inches tall — killed Hutchinson because they look similar.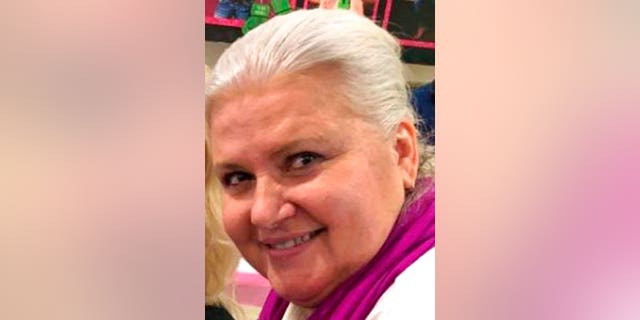 "Ms. Hutchinson's purse was found to be in disarray and all cash, credit cards and identification appeared to be removed," Lee County Undersheriff Carmine Marceno said. "Further investigation revealed that Ms. Hutchinson was targeted by the suspect due to the similarities in their appearance."
Riess took Hutchinson's car, a white Acura TL with Florida license plate Y37TAA, and fled the state. The vehicle has been spotted in Louisiana and Corpus Christi, Texas, since Hutchinson died.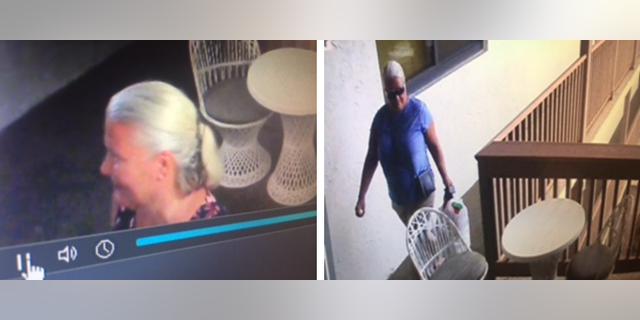 Florida authorities filed charges against Riess on Friday, including murder, grand theft of a motor vehicle and grand theft and criminal use of personal identification. She also faces murder and theft charges in Minnesota after withdrawing $11,000 from her husband's bank account by forging his signatures on checks, the Star Tribune reported.
Riess' husband was found dead after his business partner called police to conduct a welfare check on him. The business partner said David Riess hadn't appeared at work for more than two weeks. It's unclear how long Riess was dead when his body was found.
"No one in town suspected that," Jenny Cashman, who knew the Riesses, told Star Tribune. "Everyone is kind of in shock about it."
Riess, who has a penchant for casinos, is believed to have stopped at an Iowa casino on her drive to Florida. The car she was in, a 2005 Cadillac Escalade, was found abandoned in a Florida park.
Riess is considered armed and dangerous and authorities warned people to not approach her.
The Associated Press contributed to this report.