Woman wanted for grand theft goes missing after her husband dies with lethal levels of Benadryl in his system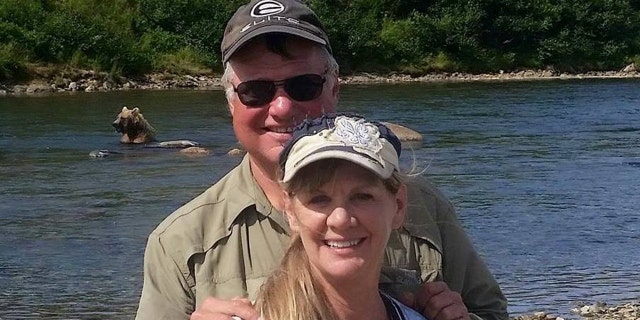 Newly released records show an Idaho man who was found dead in a lake in March did not drown but had lethal levels of Benadryl in his system.
His wife, who was wanted on grand theft charges, has remained missing since failing to appear at her arraignment in June.
Laurcene (Lori) Barnes Isenberg, 64, told investigators that her husband, Larry Dean Isenberg, 68, fell off their boat into Lake Coeur d'Alene, Idaho, on Feb. 13, 2018, The Spokesman-Review reported. His body was found in March, more than two weeks after his wife reported him missing.
The Spokane County Medical Examiner's Office discovered lethal levels of Benadryl in his system, new records show. The documents stated there were no "visible signs of a stroke and no evidence of drowning," KXLY reported.
After Lori Isenberg got to the shore and spoke to deputies after her husband fell into the lake, they noted she had a bloody nose. She told deputies her husband was not feeling well at the time, which may have caused him to fall into the water. She said he looked "awful" and "gray" before the incident.
IDAHO FIREFIGHTERS CREATE GARDEN IN MEMORY OF GIRL, 3, WHO WAS STABBED TO DEATH
However, friends and doctors told investigators that Larry appeared to be in good health. Investigators found text messages from Larry's phone to his daughters that said he was not feeling well and may have had a stroke. However, his friends told investigators that Larry did not use emojis, which were present in the texts.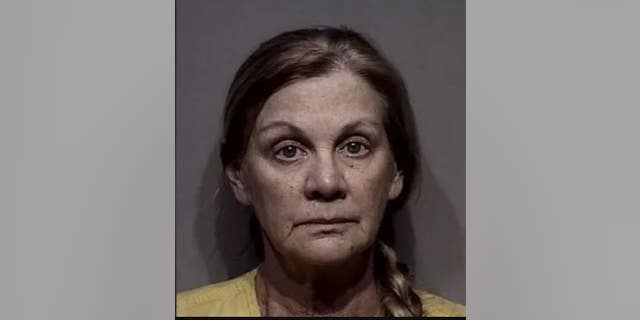 Family and friends told investigators that the couple's marriage appeared "perfect" but they did fight over Lori's "constant enabling and giving of money to help out her daughter," Michael Holmes, a friend, told investigators, FOX 28 Spokane reported. The two wed in 2004. Larry had two children from a previous marriage while Lori had six.
The same day Lori Isenberg's husband went missing, the Coeur d'Alene Press released a story on why she no longer worked at the North Idaho Housing Coalition where she served as the director. An internal audit was launched. She was accused of stealing from the nonprofit organization.
In February, she was "arrested on 40 counts of forgery and one count of grand theft for allegedly embezzling a half-million dollars" from the nonprofit organization, FOX 28 Spokane reported.
IDAHO STABBING SUSPECT CHARGED WITH MURDER AFTER 3-YEAR-OLD GIRL DIES
She was released from jail on a $75,000 bond. She has not been charged in connection with her husband's death, and she did not show up for her arraignment in May. A $500,000 bench warrant for her arrest was set. She allegedly forged signatures on checks and bought items for herself with the company's credit card, KREM reported.
In January, the family's will had handwritten alterations on it including a section that "reallocated Larry's estate so each child received 12.5 percent," The Spokesman-Review reported.
A warrant from the Spokane Sheriff's Office stated investigators were searching for "evidence for crimes including murder, delay in reporting a death with the intent to prevent the discovery of the manner of death, grand theft and criminal conspiracy." The sheriff's office also filed search warrants for the phones that belonged to two of Lori Isenberg's daughters, Jessica Barnes and Amber Hosking. The two were being investigated for "conspiracy to commit theft and conspiracy to commit murder in the first degree," KREM reported.