Woman suffers burns after intentionally ramming her car into Florida sheriff's office substation, police say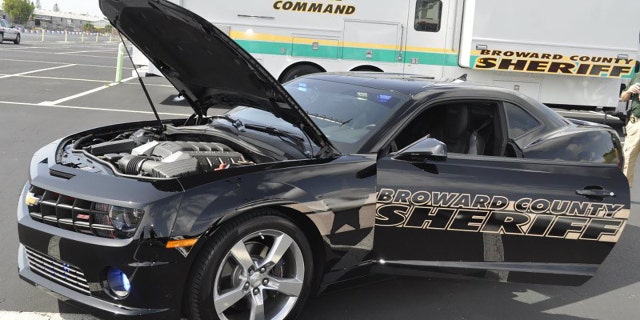 A woman suffered third-degree burns after intentionally slamming her car filled with accelerants into a Florida sheriff's office substation Monday, officials said.
The Broward County Sheriff's Office said the crash occurred around noon at the agency's South Broward district office in Pembroke and that the woman's car was filled with accelerants.
Deputies said the car smashed into the office's community service room and a fire erupted inside the vehicle.
Ben Mendez told WSVN-TV he was painting outside the substation when he heard the crash. He ran inside the building to see if the woman needed help.
"When I opened the door, she was engulfed in flames," he said. "I proceeded to pull her out of the car. I ripped her clothes off, put her on the ground. Made her roll, just thinking it will take all the flames away from her."
Mendez said when he pulled her from the flames, the woman was "babbling" about her love life.
A Broward County Sheriff's Office spokeswoman said it was "quite troubling" the woman had intentionally crashed her car into the building, according to WPLG-TV. She said the incident was still under investigation.
The woman was not immediately identified.
The Associated Press contributed to this report.