Woman stuck in pool rescued after asking Facebook group for help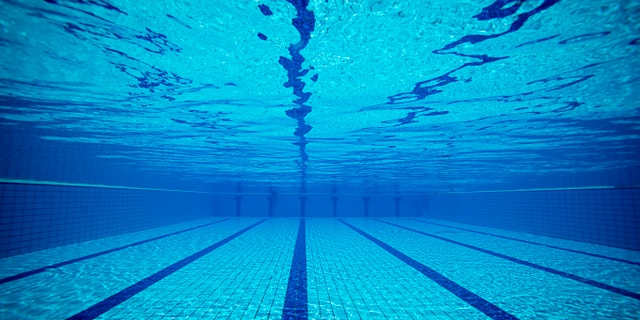 NEWYou can now listen to Fox News articles!
A New Hampshire woman turned to Facebook users for help last week when the ladder in her swimming pool broke, leaving her stranded.
Leslie Kahn, 61, took a dip in her pool at her Epping home when the ladder broke, according to WMUR. She said she didn't have the strength to pull herself out of the water, there wasn't a cellphone nearby and nobody was in her home at the time.
"Without something for my feet to get leverage on and without that upper body strength, it wasn't happening," Kahn told WMUR.
WOMAN'S LOST ENGAGEMENT RING TURNS UP WRAPPED AROUND A CARROT 13 YEARS LATER
Kahn, who was a teacher and breast cancer survivor, began to think of escape plans after being stuck in the pool for nearly three hours. She then realized her iPad was on a nearby chair.
"I got the trusty pool pole, dragged the leg of the chair, dragged it over, got the iPad, hooked up to Wi-Fi and asked my community for help," Kahn said.
PHOTOS SHOW DAD WALKING SON TO FIRST DAY OF KINDERGARTEN, FIRST DAY OF COLLEGE
Kahn went to "Epping Squawks" Facebook page and posted a message with "911!" to grab people's attention.
"I wanted to get people's attention fast," Kahn told WMUR.
People began answering her Facebook plea within minutes, offering up advice and ideas on how to help. A woman, who lived a few streets away, eventually arrived at the home and assisted Kahn until police and another neighbor arrived.
Kahn updated her Facebook post to let followers know she was OK. Kahn added she learned to be prepared for sudden life events and to help others when they're in need.