Woman slips out of handcuffs, steals police car, video shows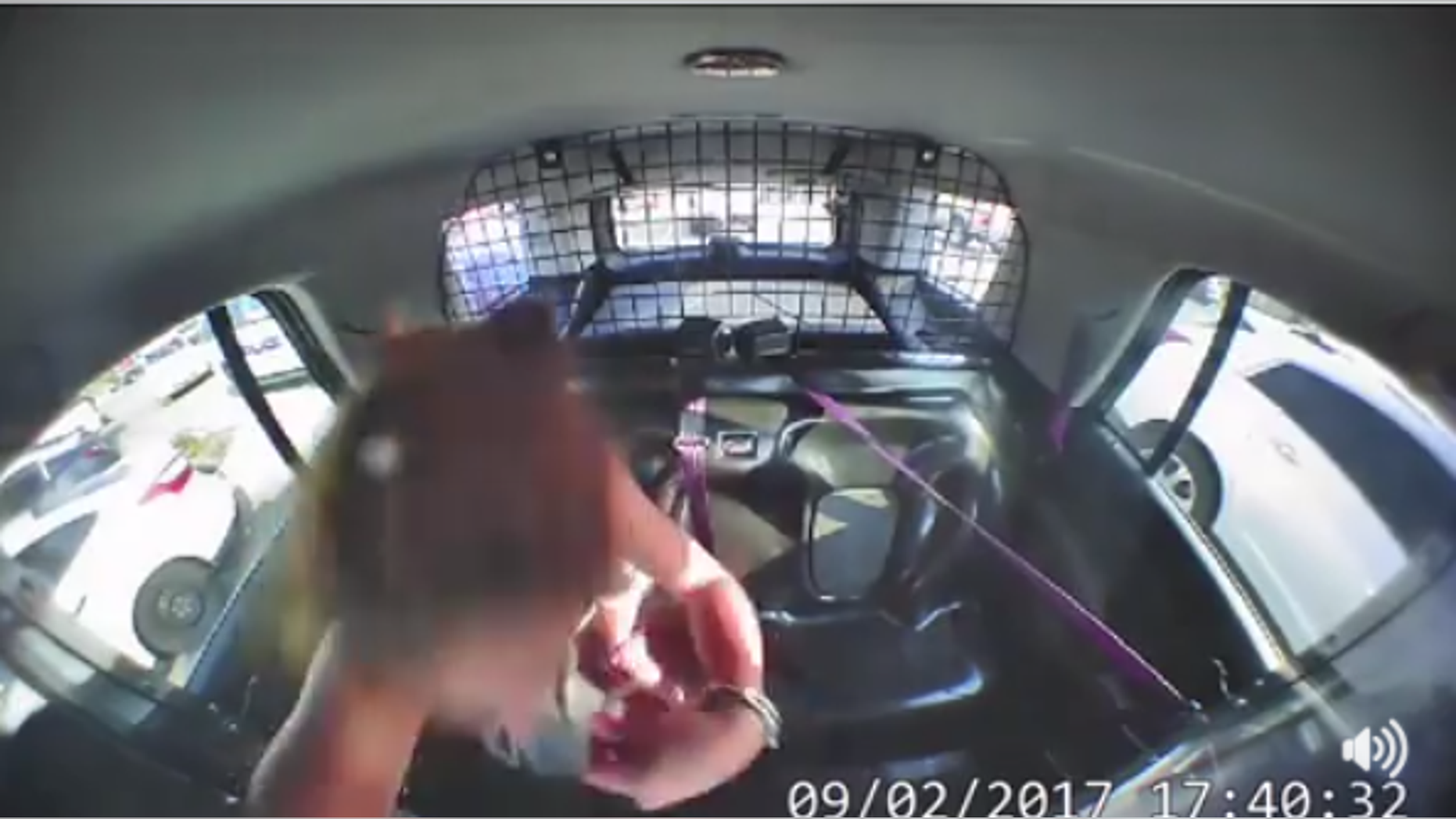 A Texas woman made a daring escape on Saturday when she slipped out of her handcuffs and stole a police cruiser, leading officers on a high speed chase caught on dashboard and body cameras.
Toscha Sponsler, 33, of Pollok, was arrested and handcuffed behind her back after she allegedly shoplifted from a store, the Lufkin Police Department wrote in a Facebook post on Tuesday. As police officers sifted through her bags, Sponsler removed her seat belt and managed to wriggle out of her handcuffs.
Sponsler is seen in the video scanning the scene before climbing through the window partition in the cruiser into the driver's seat.
An officer is heard screaming as two other cops notice the cruiser pulling away.
"She then led officers on a 23-minute, 100-mph chase that began at Ulta and ended in Zavalla after a DPS Trooper used a PIT maneuver to make her lose control of the vehicle," the police department wrote.
Sponsler reached for the officer's shotgun several times during the pursuit but it was "mechanically locked," police said.
The department posted the video of the movie-like escape on Facebook, ending it with an officer installing a "tactical window limitation device."
Sponsler was arrested and charged with escape causing serious bodily injury/threat of a deadly weapon, aggravated assault against a public servant, possession of a controlled substance, evading arrest with a vehicle with a previous conviction and unauthorized use of a vehicle.
She is being held on $18,000 bond.