Woman slashed on subway in another random attack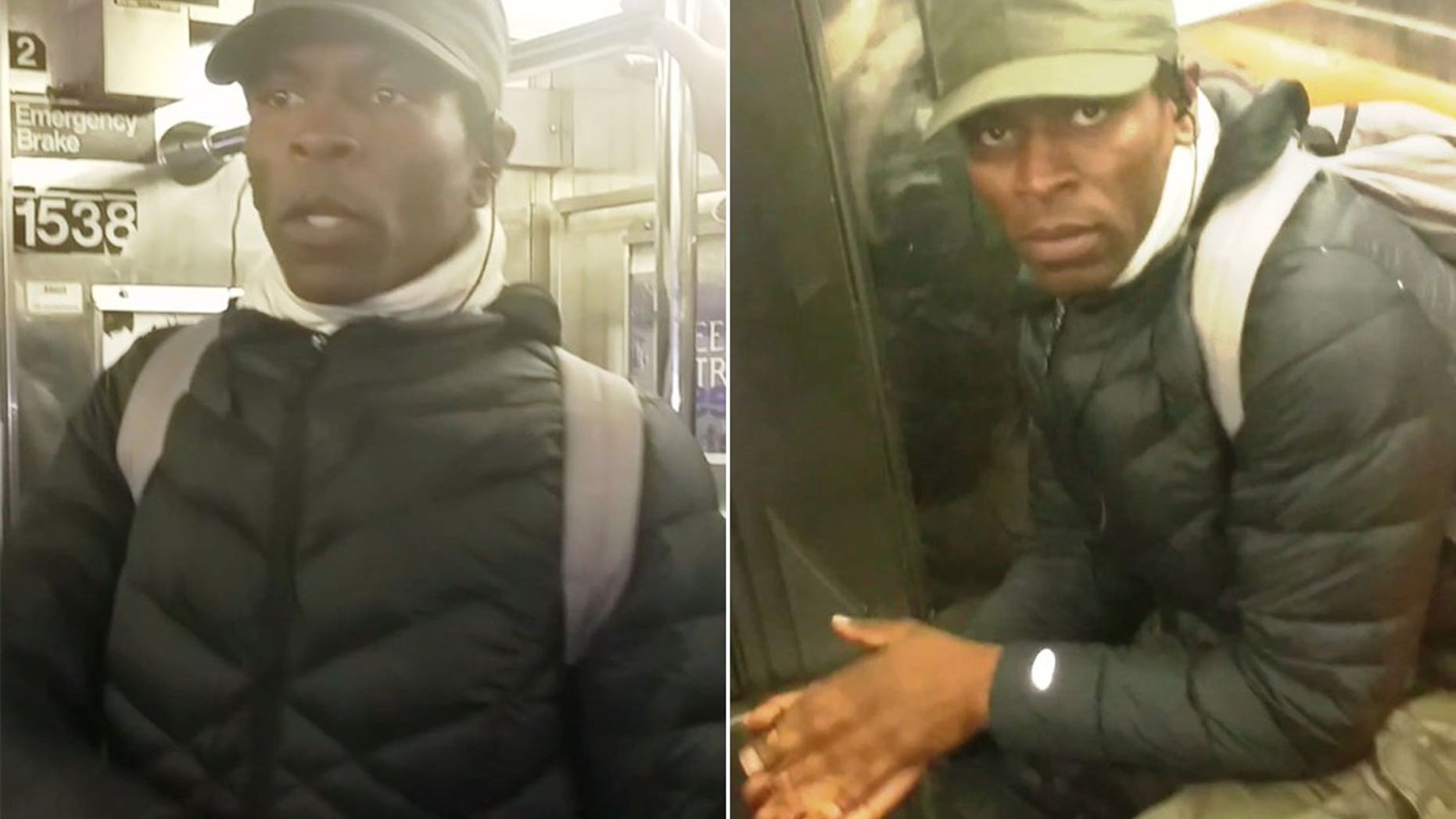 Yet another person was slashed on a city train — the third such random attack in the last two days, authorities said.
A 29-year-old woman was cut on the hand by the man pictured above after bumping into her as they were riding a southbound 3 train around 9:30 p.m. Tuesday, cops said.
The woman told police the man ranted, "I will chop you up on this train," before slicing her hand with a sharp object wrapped in a piece of cloth and running off the train at the Atlantic Avenue station.
The victim was treated at an area hospital for a 2-inch gash on her hand, police said.
The suspect was described as approximately 5-foot-9 and weighing around 175 pounds. He was wearing a black jacket, green hat and camouflage pants.