The woman captured in a viral video being punched by a New Jersey cop at a Wildwood beach defended herself Wednesday and said she isn't planning to apologize to the police officers — a day after prosecutors announced the officers will not criminal charges in the incident.
Emily Weinman, speaking to ABC's "Good Morning America," said she suffered neck, back and emotional injuries following the altercation with Wildwood police on Memorial Day weekend. Video of the incident captured an officer punching the 20-year-old in the face twice and placing her in the chokehold as beachgoers watched.
"I've been real anxious over it, kind of upset [by] the negative things people say about me," Weinman told "Good Morning America." "They see one video, one situation and they're like saying all this negative stuff. One situation doesn't define someone. I'm not a bad person."
Weinman also echoed the same sentiment in a taped interview with "CBS This Morning."
"In my eyes, I'm not a criminal. I'm not a bad person," she said. "They think that because they are cops they can get away with it. And that's not the case. That's not right at all."
NJ POLICE OFFICERS WON'T FACE CRIMINAL CHARGES FOR BEACH ALTERCATION, PROSECUTOR SAYS
When asked if she felt she needed to apologize to the officers, Weinman said no.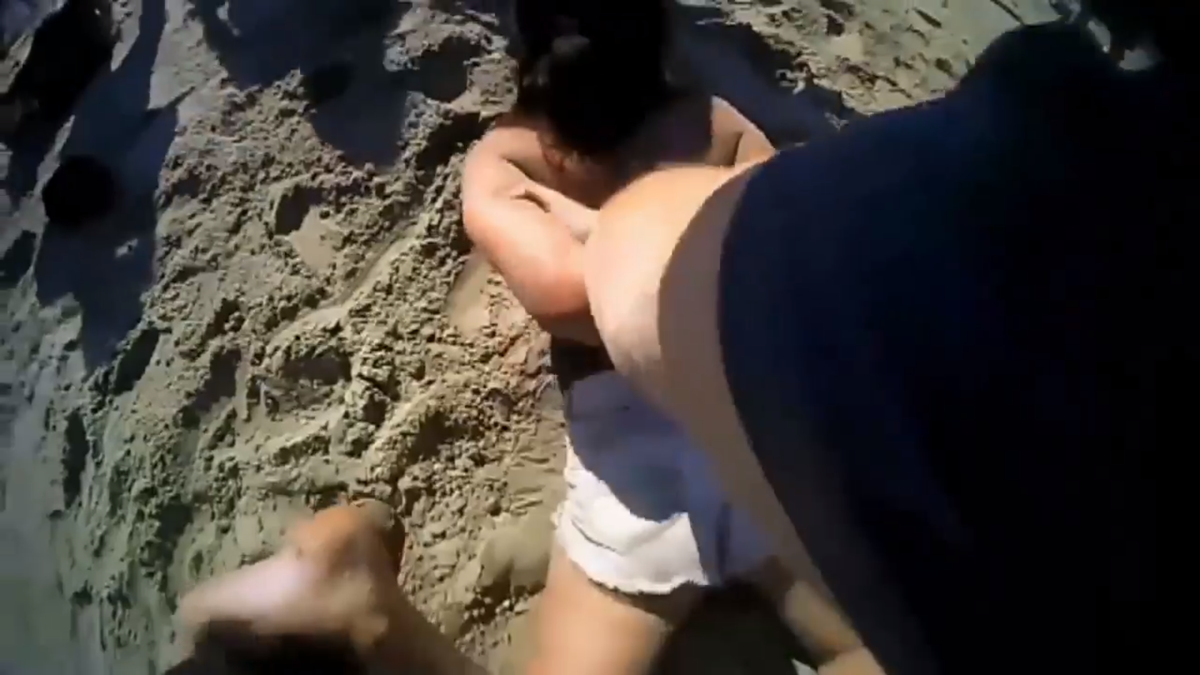 "I'm very sorry that the situation happened, but I don't owe them an apology at all," she said.
Officers approached Weinman on the beach on May 26 after they spotted unopen bottles of alcohol near the 20-year-old. The officers questioned her about the alcohol, her age and had her do a breathalyzer test that both came back negative.
Body camera video showed Weinman refusing to provide authorities with her last name and being told by an officer that he's going to have her pour out the alcohol. As officers try to arrest her, she runs away, shouting profanities and telling them not to handcuff her.
Weinman told "Good Morning America" Wednesday she didn't see the point of giving the officers her name.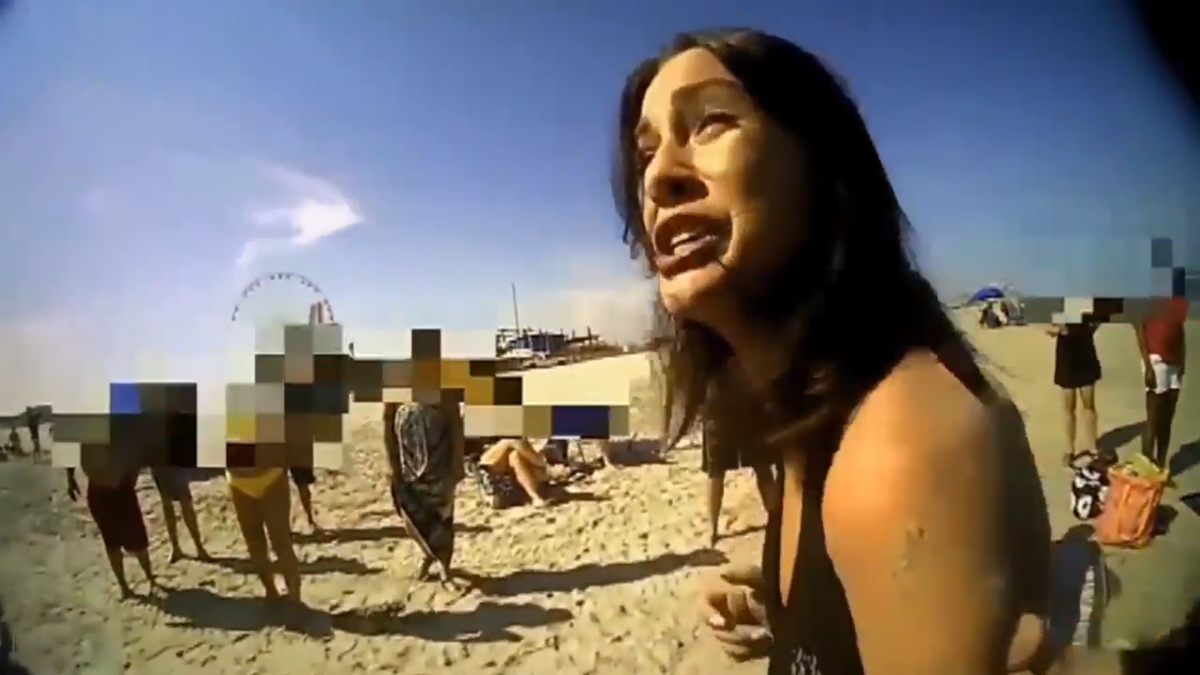 "Something in my gut was just telling me something wasn't right with the situation and I just knew in my rights I didn't have to give them my name due to everything that they did. I cooperated and, like I said, I did everything that they asked to," she said.
Wildwood police reportedly said Weinman was the first one to strike. She was also accused of kicking and spitting at the officers. She denied these incidents.
The officer punches the woman twice — as voices in the background could be heard shouting "stop resisting" — before Weinman spits in the direction of one of the officers. Weinman claimed Wednesday she wasn't spitting at the officers, but was trying to get sand out of her mouth after being slammed to the ground.
NJ OFFICER SEEN PUNCHING WOMAN IN THE HEAD DURING ARREST AT POPULAR BEACH; POLICE INVESTIGATE
Cape May County Prosecutor's Office said Tuesday preliminary investigation found that "the actions" by the officers "did not meet the evidentiary standards to warrant criminal charges."
"A decision such as this is not based on emotion; it is based upon applying the proper laws, policies and directives that govern law enforcement," the statement read.
Amid the prosecutor's office's decision, the Internal Affairs Unit of the Wildwood Police Department will hold an administrative investigation, the office said.
Weinman was charged with two counts of aggravated assault on a police officer, aggravated assault by spitting on an officer, disorderly conduct, resisting arrest and being a minor in possession of alcohol.
Fox News' Elizabeth Zwirz contributed to this report.