Woman nabbed in theft of donations for murdered girl's family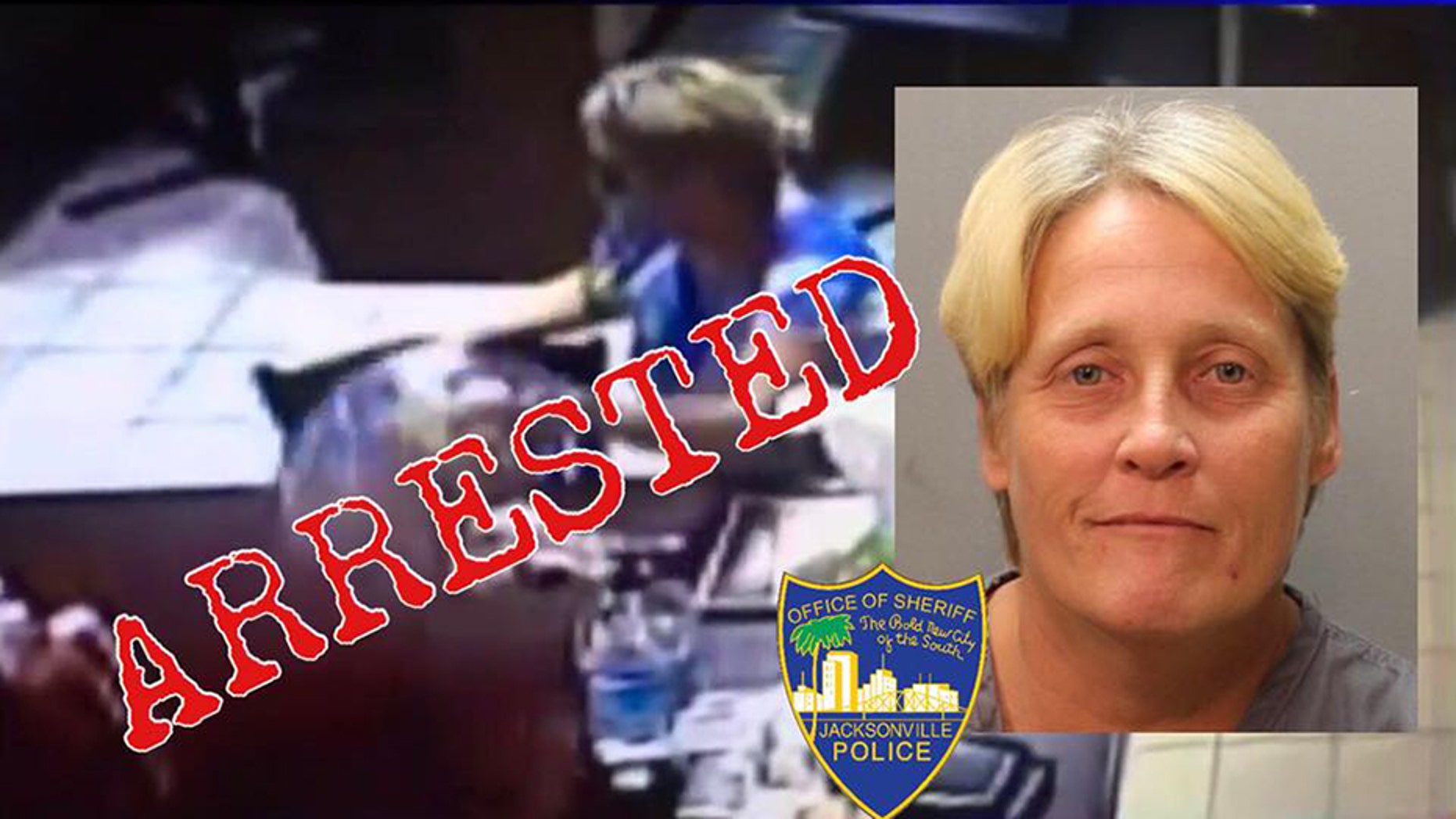 A Florida woman seen on video swiping a cash-stuffed donation jar for a slain 7-year-old girl's family has been arrested, Jacksonville deputies said.
"Can we say in jail? That's right, Tammy Crews has been arrested and booked into jail," the Jacksonville Sheriff's Office said in a Facebook post Saturday night.
A lieutenant was looking for Crews when he stopped her Saturday afternoon and she spontaneously uttered that she had a crack pipe, according to the post.
Crews then admitted to an officer "that she took the donation jar and used the money to support her Crack Cocaine addiction," the post said.
She was charged with grand theft and possession of the crack pipe.
The JSO asked for the public's help in identifying Crews after she was seen in surveillance video Friday taking the donation jar at El Taptio Restaurant, Fox 30 Jacksonville reported.
Authorities said the jar contained an estimated $600 in cash.
The money was being collected to help the family of Heidy Rivas-Villanueva, who was killed by a stray bullet Aug. 11 while sitting in a car near the restaurant, the station reported.
The Sheriff's Office has arrested three people in connection with the girl's murder, the Florida Times-Union reported.