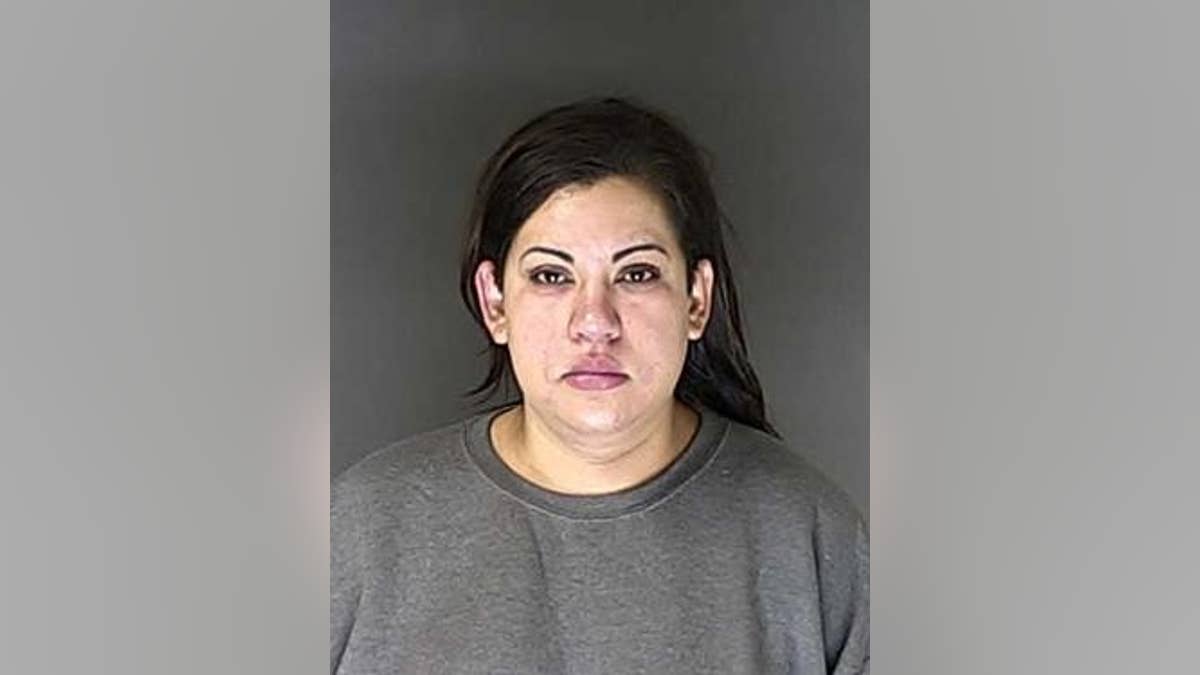 "'Till death" came a little early for one bride-to-be who stabbed her fiancé to death Saturday during an argument about a wedding guest, police said.
Jacqueline Souza, 31, was arrested on suspicion of murder after officials say her fiancé, Brandon Watkins, 33, was stabbed with a steak knife at the couple's Colorado Springs home, the Colorado Springs Gazette reported. Souza called 911 around 12:30 a.m. Saturday to report an "unknown urgent medical assist."
When police arrived, they discovered Watkins unresponsive on the kitchen floor and a bloody steak knife on the table.
Watkins' sister, Erika Watkins, wrote in a GoFundMe page that Watkins was an Army veteran, "stone cold stunner and animal lover" who was a "victim of a senseless murder."
PARENTS BLAME 'DEMONS, EVIL' FOR DEATH OF 21-MONTH-OLD SON FOUND WITH 'VISIBLE INJURIES,' POLICE SAY
Souza — who was reportedly in the process of divorcing another man while planning her wedding to Watkins — reportedly gave investigators several different accounts of the events leading up to her fiance's death. The couple appeared to have been engaged since late June.
Souza said she and Watkins were coming home from a bar to celebrate their upcoming wedding in Las Vegas when they began fighting over the guest list. She said the groom wanted to invite a woman he once had an affair with, causing Souza to believe the relationship was ongoing, the report stated.
But what happened next remains unclear.
Souza initially told police she walked out of the bathroom to find Watkins with a steak knife in his chest and the door open in the kitchen, officials said. Police, however, didn't find any signs of a possible break-in.
The would-be bride then speculated Watkins may have stabbed himself in the chest after their fight, court records stated.
In her third account, Souza accused her fiancé of cheating with several women. She then claimed Watkins became violent and they continued trading insults in the kitchen where Watkins grabbed the steak knife and threatened her, the Colorado Springs Gazette reported.
HANDYMAN CALLED TO FIX AC, MURDERS HOMEOWNER INSTEAD, POLICE SAY
She then reportedly backtracked on her statement about Watkins threatening her, but said Watkins fell on top of the knife when she pushed him to get away.
Souza told investigators she called 911 and administered CPR until police arrived.
Souza posted $50,000 bond on Tuesday, police said. She's expected to return to court on Aug. 1.
Watkins' family said they are working to bring the 33-year-old's body back to New Jersey so he can be buried near his mother and brother's home.