Woman killed after man runs her over with truck in Texas, 2 others injured, police say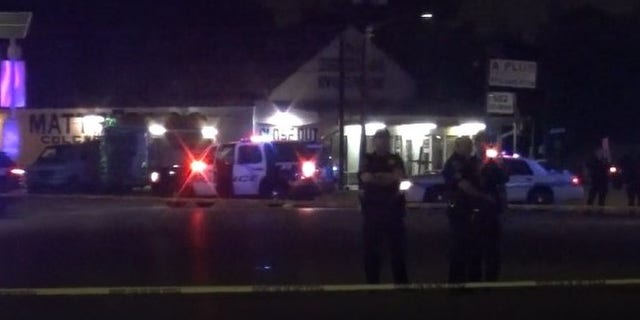 A woman was killed and two others were injured when a man ran the group of people over with his truck, police said.
The driver plowed into the group around 2:15 a.m. on Telephone Road in Houston, police said. Witnesses told police they saw the driver speed into the crowd, striking a woman and two men, KHOU reported. He then allegedly proceeded to back up and ran the woman over two more times.
Police arrived at the scene and pronounced the woman dead. The two men were taken to the hospital. One of them suffered a broken leg, KHOU reported.
Rigoberto Alex Escobar, believed to be in his mid-30s, was identified as a person of interest in the deadly hit-and-run. The driver is believed to be the ex-boyfriend of the woman who was killed.
Authorities said the suspect fled the scene in a silver or gray Ford F-150 license plate GTJ 7424, police said.