Woman, found covered in vomit, huffed compressed air outside store, police say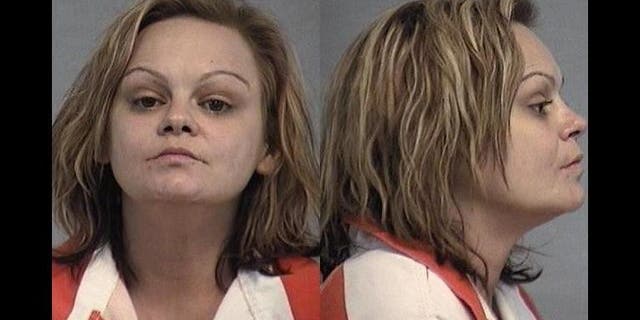 A woman who repeatedly purchased containers of compressed air at a Walmart store in Florida was arrested Tuesday after a sheriff's deputy found her covered in vomit inside her vehicle outside the store, authorities said.
Police say Tammy Irvin, 34, was likely inhaling the compressed air over the course of six hours outside the Callahan, Fla., store, the Nassau County Sheriff's Office told Fox 30 in Jacksonville.
The heater in Irvin's vehicle was turned to the highest setting, consistent with heating compressed air, a police report said. The deputy at the scene said Irvin was found to be holding one bottle of compressed air, with three other bottles inside the vehicle.
Deputies said Irvin told them she planned to sit in her truck and "not go anywhere," the station reported.
Irvin was charged with inhalation of a dangerous chemical, the report said.