Woman denies purposely hitting teen with car, killing her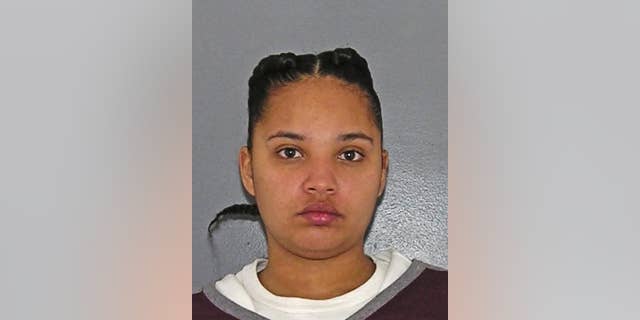 NEWYou can now listen to Fox News articles!
CINCINNATI – A woman charged with murder denies intentionally hitting an 18-year-old woman with her car and dragging her during an altercation in downtown Cincinnati.
A judge set bond at $1 million for 20-year-old Briana Benson on Thursday after she pleaded not guilty in the death of Madelyn Hart.
The charges against Benson also include felonious assault, aggravated vehicular homicide and failure to stop after a crash.
An attorney for the Cincinnati woman says Benson strongly denies intentionally hitting Hart and has cooperated with investigators.
Hamilton County Prosecutor Joe Deters (DEE'-turs) alleges Benson hit Hart intentionally on March 26, dragging her about 88 feet (27 meters).
Deters has said that Hart banged on Benson's car before she was struck. But he says that doesn't provide a right to run over someone.