Would-be President Ford assassin back in jail for violating her parole, official says
Sara Jane Moore, who served 32 years in prison for attempting to assassinate former President Gerald Ford in 1975, has been arrested for violating the conditions of her lifetime parole, Fox News has learned.
Moore, 89, was taken in by federal authorities on Saturday at JFK airport after traveling to Israel in January without informing her parole officer, an official said.
According to a federal law enforcement source, who spoke on the condition of anonymity, Moore allegedly became ill in Israel and stayed longer than anticipated. She was re-arrested in New York on a flight arriving from Spain and was slated to appear before a judge. She's also expected to meet with a parole commission in the coming week, the official said.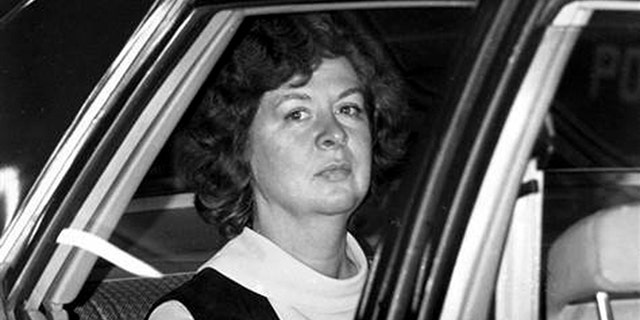 FIRST WOMAN TO TRY TO ASSASSINATE GERALD FORD NOW LIVING IN UPSTATE NEW YORK
The Bureau of Prisons website has her listed as register number 04851-180 and located at the Metropolitan Detention Center in Brooklyn.
Moore, who pleaded guilty to the Ford plot, was released from her lengthy sentence on Dec. 31, 2007. She had been in federal prison for women in Dublin, Calif. Her parole was grandfathered into federal laws that have since been made more stringent.
CLICK HERE TO GET THE FOX NEWS APP
When she shot at Ford in San Francisco on Sept. 22, 1975, Moore became infamous as one of only two women to have attempted to kill a sitting American president. Moore's attempt came just 17 days after Lynnette "Squeaky" Fromme, a follower of Charles Manson, attempted to kill the president.
In her attempt, Moore fired and missed at Ford from across the street from the St. Francis Hotel, where the president had just left. Her aim was disrupted by a former Marine, Oliver Sipple, who was later credited with potentially saving Ford's life.
A spokesperson with the MDC Bureau of Prisons did not immediately respond to a request for comment. An attorney for Moore could not immediately be reached.
After her conviction, Moore expressed remorse over her actions.
"Am I sorry I tried? Yes and no," she said at her sentencing hearing. "Yes, because it accomplished little except to throw away the rest of my life. And, no, I'm not sorry I tried . . . because at the time it seemed a correct expression of my anger."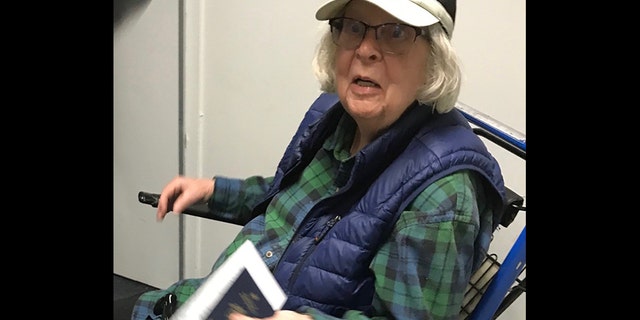 Interviewed by the Today Show in 2009, Moore said "it was a time that people don't remember. You know we had a war . . . the Vietnam War, you became, I became, immersed in it. We were saying the country needed to change. The only way it was going to change was a violent revolution. I genuinely thought that [shooting Ford] might trigger that new revolution in this country."
Ford died in 2006, a year prior to Moore's release.
The notorious wannabe assassin, often described as bizarre and mysterious even by her own defense team, was born Sara Jane Kahn in Charleston, West Virginia and reportedly harbored dreams of becoming an actress. But after five failed marriages and stints with political outfits such as the Symbionese Liberation Army, she garnered fame in a very different way.
Moore is said to have become heavily involved with radical left-wing groups and former convicts on the San Francisco scene in the 1970s, at one point became an informant for the FBI. But four months before her attempt on Ford, the bureau severed ties. In 1977, Moore was initially sent to a women's prison in her home state of West Virginia but successfully escaped two years into her sentence. She was recaptured several hours later and later relocated to California.
In 1998, Moore proclaimed the importance of her Jewish faith in an interview with The Jewish News of Northern California, lighting Shabbat candles. However, she bemoaned that she felt rejected by her faith community.
"We have a rabbi, but the other groups have others who come in and it means so much to the women," Moore told the paper, adding that the community "doesn't want to believe there are Jews in prison" and lamenting that they should be acknowledged.