Woman charged with welfare fraud collected $100G in food stamps, Medicaid, authorities say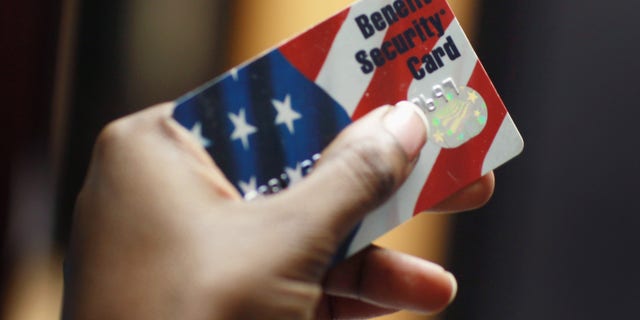 A Connecticut woman has been charged with welfare fraud for obtaining more than $100,000 in welfare benefits to which she was not entitled, authorities said.
Natalie Wittmer, 47, was arrested and charged with first-degree larceny by defrauding a public community.
Authorities said Wittmer fraudulently obtained almost $40,000 in food stamp benefits and another $65,000 in Medicaid benefits.
The Shelton, Conn., woman's income far exceeded the program's guidelines and is inconsistent with her paperwork, investigators said.
MINNESOTA COUPLE WHO LIVED ON YACHT ACCUSED OF WELFARE FRAUD
An affidavit also alleges Wittmer and her family own two expensive cars and two rental properties.
Wittmer's lawyer said her client maintains her innocence and will plead not guilty during her arraignment in April.
Wittmer was freed on $5,000 bond.
The Associated Press contributed to this report.