Woman charged with providing firearms to Kansas plant gunman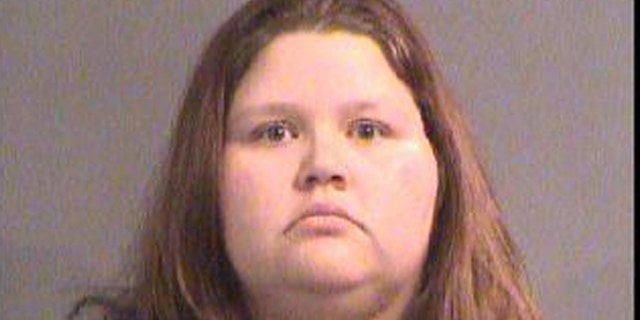 NEWYou can now listen to Fox News articles!
A 28-year-old woman was charged Friday with providing the firearms a gunman used to kill three people and wound several others in a shooting rampage in Kansas.
Sarah Hopkins, of Newton, Kan., was accused in federal court of knowingly transferring a firearm to a convicted felon, according to Fox4KC.
A criminal complaint says Hopkins gave two weapons to Cedric Ford who was shot dead by a Hesston Police Chief Doug Schroeder during Thursday shootings at Excel Industries in Hesston, the station reported.
The weapons were a Zastava Serbia, an AK-47-type semi-automatic rifle and a Glock Model 22 40 caliber handgun.
The woman is the mother of Ford's 4-year-old daughter and 2-year-old son, the Wichita Eagle reported Friday.
The paper reported that during an interview Friday with law enforcement Hopkins admitted purchasing the weapons at a pawn shop in 2014.
During the interview she said that she had a relationship with Ford but left him seven months ago.
She also said that after the split she left the guns with Ford, took them back with the help of Newton Police less than a month later and then returned them to Ford after he threatened her a short time later.
Hopkins works at a teacher at a child-care facility and had worked at the Excel plant, the Eagle reported
Federal law bars felons from possessing weapons. Prosecutors said Hopkins knew Ford was a felon.
Federal prosecutors said the charge is punishable by up to 10 years in priso.
Hopkins is being held at the Segdwick County jail. She is due to appear in court on Monday.
Click here to read more from Fox4KC.