Woman bit by Secret Service dog during Mike Pence's visit to Michigan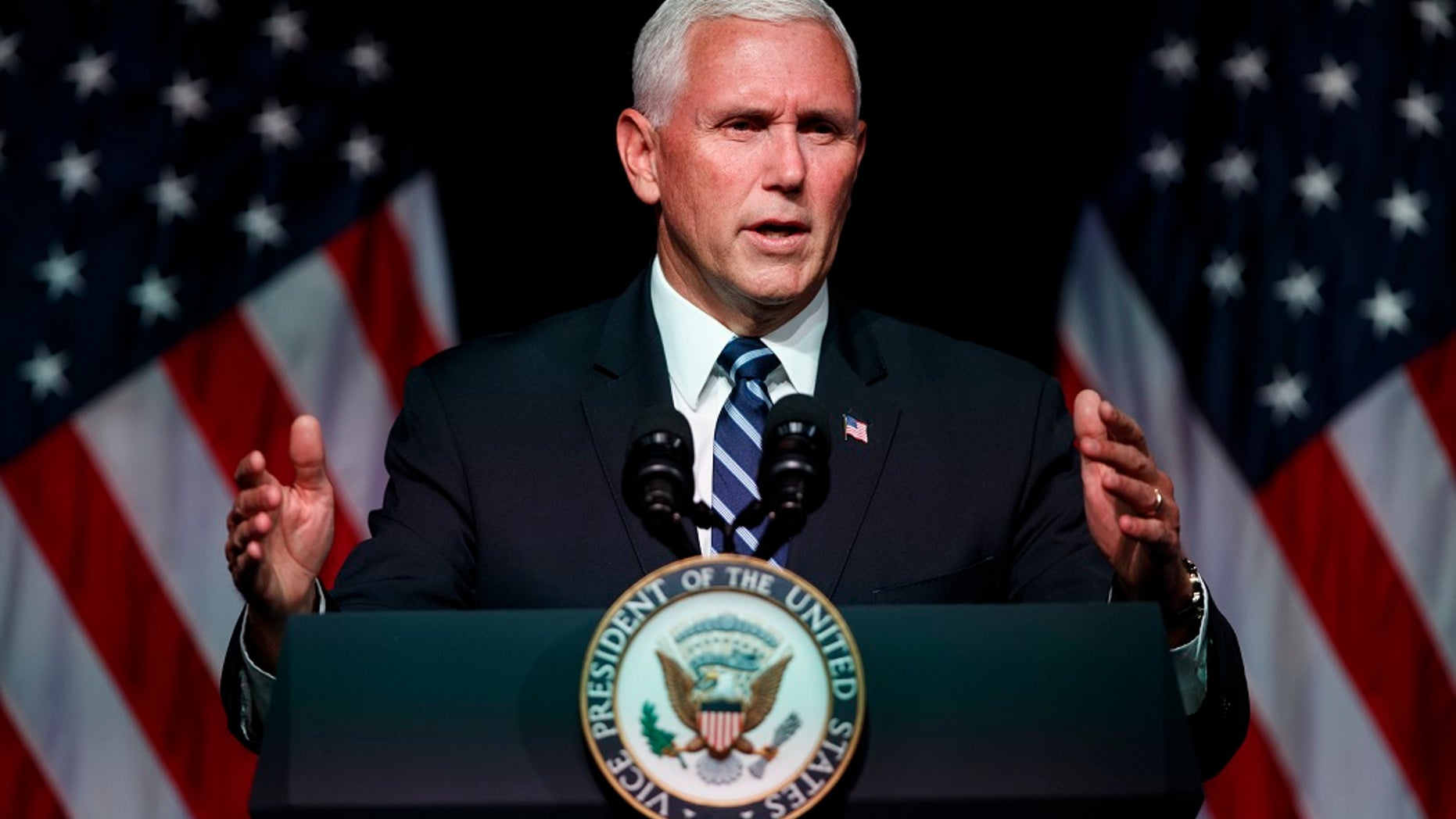 A woman was transported to the hospital on Wednesday after she said a U.S. Secret Service dog bit her on the leg outside a hotel in Michigan where Vice President Mike Pence was attending a Republican rally.
WARNING: IMAGES ARE GRAPHIC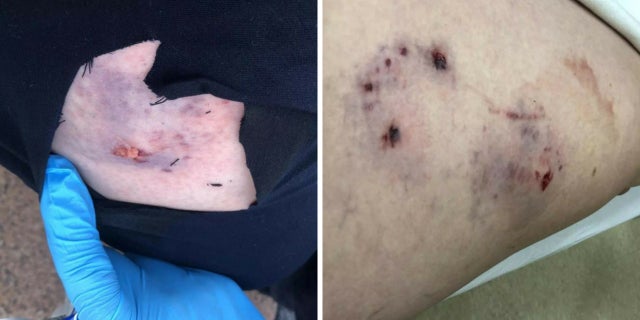 Melissa Ramirez told FOX 17 she had to get a stitch after a German Shepard bit her on the leg outside the Amway Grand Plaza Hotel in Grand Rapids, Michigan. Pence was at the hotel attending a "unity rally" following Tuesday's primary election, M Live reported.
Ramirez said she was walking to a bus stop after work when the incident occurred.
"He [the secret service agent] pulled him back really quick," Ramirez told FOX 17. "It only lasted maybe a second but it was long enough for him to get his teeth into my leg pretty well."
POLICE CHIEF'S SON, 18, CHARGED WITH BEATING ELDERLY SIKH MAN, SMILES, FLIPS BIRD IN COURT: REPORT
She said the Secret Service told her they would pay for her medical bills and the agent handling the dog was "very apologetic."
"He definitely apologized. He was very apologetic," she said. "He kept saying that he was sorry, you know he didn't, we don't know why it happened. We have no idea."
A Secret Service agent told Ramirez the dog was put in quarantine following the incident. On Friday night, she said her leg was still sore but was glad that it wasn't a child this happened to.
"I'm glad that it was me and not, like, a little kid because I feel like that would have been just face level," she said.
ARSON SUSPECT CALLS CHARGES A 'LIE' AS CALIFORNIA'S HOLY FIRE GROWS
Ramirez said she was not upset with the Secret Service agent who handled the dog.
"I'm not mad at all, I'm not upset with them," Ramirez said. "It was totally not his fault. I mean, the trainer tried really hard. He pulled him back really quickly, so he was pretty on it. He could have been a little more on it and it wouldn't have happened, I guess."
The U.S. Secret Service has not immediately commented on the incident. The Kent County Health Department said animal control was investigating the incident.