Woman Arrested for Groping TSA Agent at Phoenix Airport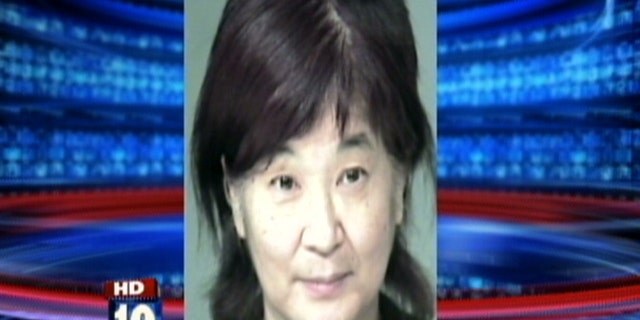 A Colorado woman was arrested Thursday after she groped a female TSA agent at Sky Harbor International Airport in Phoenix, MyFoxPhoenix.com reports.
Yukari Mihamae, 61, reportedly grabbed the left breast of a TSA agent at a checkpoint.
She then reportedly squeezed and twisted the agent's breast with both hands.
Phoenix police tell the website that Mihamae admitted to the crime, but they do not know why she groped the female agent.
The 61-year-old woman was released on her own recognizance Thursday and now faces a felony count of sexual abuse.
Click here for more about a TSA agent getting groped from MyFoxPhoenix.com.
Woman Gropes TSA Agent's Breast at Security Checkpoint: MyFoxPHOENIX.com