Woman accused of fatally stabbing boyfriend with stiletto high-heel shoe on trial in Texas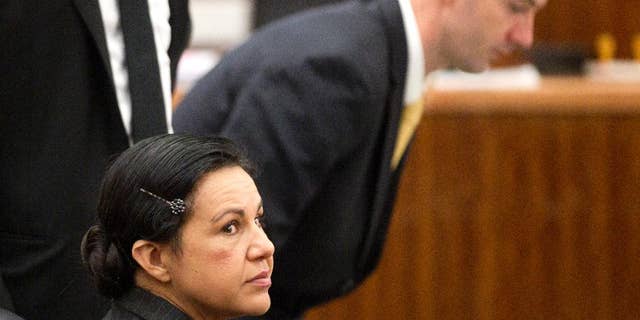 NEWYou can now listen to Fox News articles!
HOUSTON – Testimony is set to resume in the trial of a Houston woman accused of fatally stabbing her boyfriend with her stiletto heel.
Ana Trujillo (troo-HEE'-yoh) is charged with murder in the death of 59-year-old Alf Stefan Andersson. Investigators say Trujillo struck him at least 25 times in the face with her shoe during an argument at his condominium last June.
During the first day of testimony Monday, prosecution witnesses said the 45-year-old Trujillo had a temper and was out of control the night of Andersson's death. They described Andersson as quiet and mild-mannered.
But Trujillo's defense attorney told jurors Andersson had repeatedly abused Trujillo, and that on the night of the slaying she used the shoe to defend herself from one of his attacks.
Testimony is scheduled to continue Tuesday.