Witness reportedly says witchcraft accusation precipitated fatal beating at NY church
NEWYou can now listen to Fox News articles!
A witness says a stunning accusation of witchcraft may have triggered a brutal assault at an upstate New York church in which a 19-year-old man was beaten to death, the New York Times reported Saturday.
The witness heard the pastor at the secretive Word of Life Christian Church in New Hartford tell the congregation Sunday night that someone among them was practicing witchcraft, the paper reported.
Lucas Leonard, 19, who was fatally beaten, said identified himself the one, and that he wanted church elders to die and that he had considered making a voodoo of a church leader, according to the Times.
The paper cited as its source a statement Word of Life deacon Daniel Irwin, 24, gave to the authorities investigating Leonard's death. The statement has not been made public. Authorities say Leonard and his 17-year-old brother, Christopher, who was seriously injured, were beaten for hours.
Police have charged their parents Bruce Leonard, 65, and Debra Leonard, 59, of Clayville, N.Y., with manslaughter. Four other church members, including the dead teenager's sister, have been charged with assault. All have pleaded not guilty.
Irwin's account suggests that Leonard's open admission of practicing witchcraft may have unsettled church members, the paper reported.
Police chief Michael Inserra said outside court that members told authorities Lucas Leonard and Christopher Leonard, were beaten over Lucas' desire to leave the church.
Irwin is an important prosecution witness. He testified at a Friday at a preliminary hearing that he watched Bruce Leonard strike the two teen brothers with what appeared to be a belt during a counseling session after services.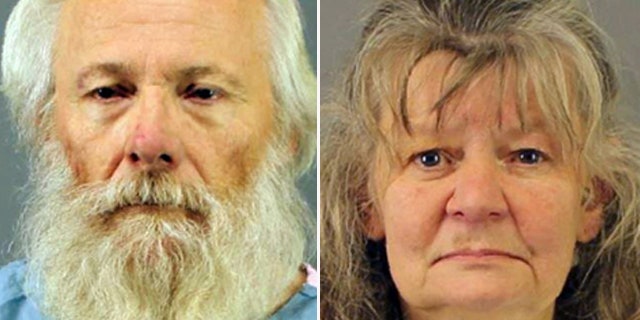 Irwin testified that he watched through a window and saw Lucas bleeding and rolling on the floor. He described panicked members of the Word of Life Christian Church saying Lucas was dead. He said he helped load the teen's body into a van to send him to the hospital.
At the end of the hearing, a judge found prosecutors have enough evidence to move forward with their case against the parents.
New Hartford Town Court Justice William Virkler ordered Bruce and Deborah Leonard held on bail while evidence is presented to a grand jury.
The attorneys for the parents unsuccessfully asked for the charges to be dismissed, saying prosecutors hadn't submitted sufficient proof to justify a manslaughter charge.
Outside the courtroom, Oneida County District Attorney Scott McNamara said there may be additional charges in the case and more people could be prosecuted beyond the six already arrested.
McNamara said he anticipates prosecutors would ultimately ask a grand jury to consider the current charges "and other charges against these individuals and other individuals."
He also said prosecutors are researching whether a murder charge could apply in the case.
The Associated Press contributed to this report