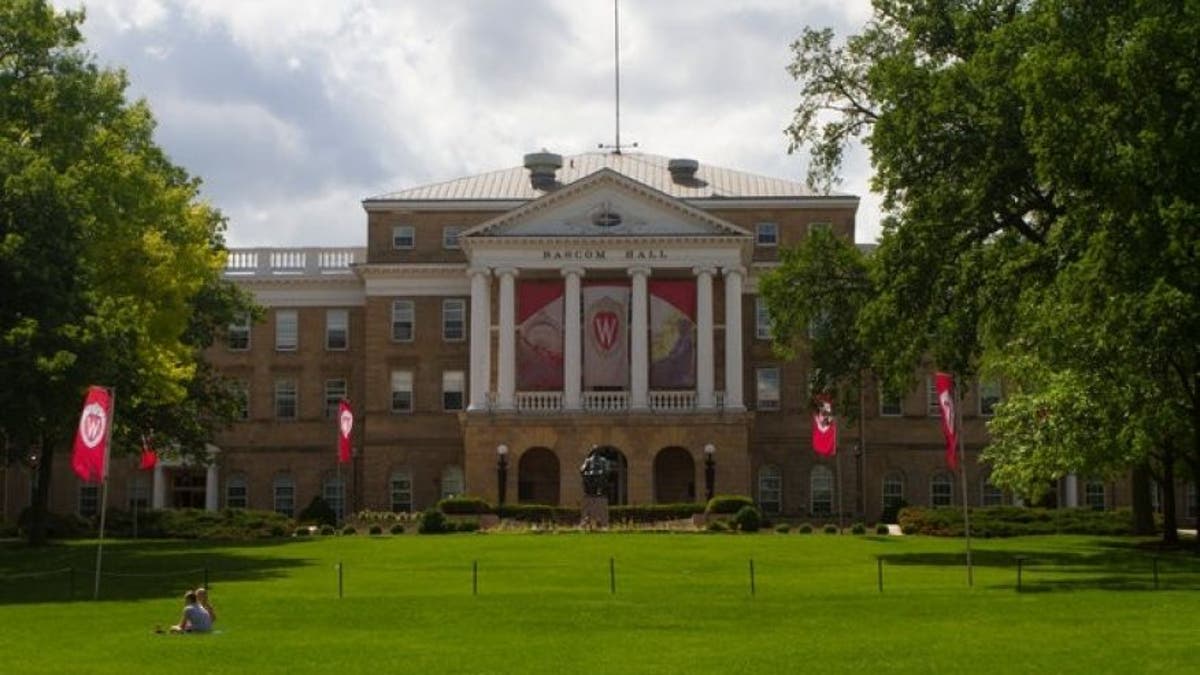 The student government at the University of Wisconsin-Madison said on Wednesday that black students should be offered free tuition and housing because blacks were legally barred from education during slavery and university remains out of reach for black students today.
The Associated Students of Madison said in a resolution that suburban high school students are over-represented. The group said consideration of ACT and SAT scores in applications upholds "white supremacy" because it restricts opportunities for the poor.
The college has proposed measures aimed at improving diversity.
"The university's rhetoric suggests that it is committed to diversity and inclusion, so this legislation compels the university to move towards action — which is imperative," the resolution's author, ASM Student Council Rep. Tyriek Mack, said in a statement. "If no one challenges the university's empty promises, then the racial composition will remain stagnant."
VIDEO: COLLEGE STUDENTS WEAR PINS TO ID WHITE PRIVILEGE
The resolution demands free tuition, free housing and no fees for all black people, including former inmates.
The proposal calls for 10 percent of donations from the college to bolster financial aid and study the feasibility of test-optional and geographically weighted admissions.
Madison enrollment is currently made up of about two-percent of black students.
University spokeswoman Meredith McGlone noted that the proportion of "students of color" has grown from 11 percent to 15 percent over the last decade.
McGlone said the Chancellor proposed giving first-generation transfers from two-year schools free tuition for a year, contingent on funding in state budget, and a recent $10 million donation will be invested in expanding the Chancellor's Scholarship Program.
In August the university proposed building a black cultural center that would introduce discussions about social differences, along with expanding ethnic studies courses and diversity training for all faculty and staff.
In-state undergraduate tuition has been frozen for four years and Gov. Scott Walker has proposed a 5 percent tuition cut for resident undergraduates in the second year of the upcoming state budget.
Chinese graduate student Yuhong Zhu said the resolution is awkward and he'd rather see more scholarships than a blanket offer of free access.
"I wouldn't appreciate if the school offered me free tuition just because I'm a minority," he said. "We should at least have to work hard for it."
The Associated Press contributed to this report.