Wisconsin man arrested for allegedly locking woman in wooden box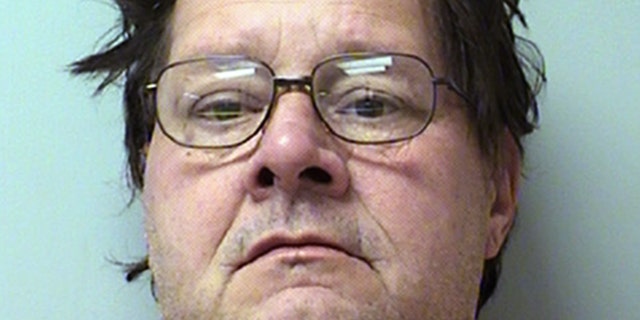 MILWAUKEE – A Wisconsin man locked a woman inside a wooden box that he screwed shut after using a stun gun to subdue her and forcing her to perform oral sex on him, investigators allege.
The arrest report indicates the woman was locked up for no more than a day. The alleged kidnapping happened Dec. 28 and the suspect was arrested the next day, after the woman managed to escape from his home in Mosinee, about 175 miles northwest of Milwaukee.
The Marathon County sheriff's office said Wednesday that 54-year-old Allen Jamroz of Mosinee was being held on $30,000 bail and faces felony kidnapping and sexual assault. He did not have an attorney listed and is scheduled for a court hearing Tuesday.
A detective's interview with the woman provides the details in Jamroz's arrest report:
The woman said she went to Jamroz's home to visit his granddaughter, but the granddaughter wasn't there. The woman said Jamroz asked for help on a remodeling project in his basement and, once there, used a "homemade" stun gun before wrestling her to the ground.
She said he tied her up with duct tape and ordered her to the floor, where he told her he was going to have sex with her. She said Jamroz took away her cellphone and put her in the box, which he shut using a power screwdriver.
The woman said she then passed out "for an unknown period of time." After she woke up, she told the detective she "used the strength in her legs to break the duct tape securing her knees" and chewed through the twine and tape around her wrists. She said that she used a nail she had found and hid in her sweatshirt sleeve during her earlier struggle with Jamroz to help tear the tape around her ankles.
Without Jamroz in the room, she rolled on her stomach and used her back to break open the box. She said she had to use a hammer to pry open the basement's door, which had been padlocked.
Once free, she walked to get help.
The woman's age isn't included in the arrest report. It also does not say how she knew Jamroz or his granddaughter. Authorities did not respond to requests for addition information Wednesday.
In addition to kidnapping and sexual assault, Jamroz faces charges of false imprisonment, a felony, and battery, a misdemeanor.