Wisconsin farmer, 16 cows dead after being overcome with manure fumes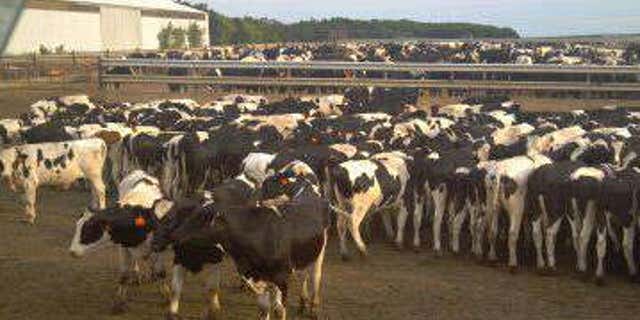 A coroner revealed Tuesday that a Wisconsin farmer and more than a dozen cows died when they became overcome by fumes from a huge manure holding tank.
According to WAOW-TV, Michael Biadasz, 29, was found by other farmers early Monday when they arrived at Biadasz Farms near Amherst to haul away manure from the football field-sized tanker.
Portage County Coroner Scott Rifleman said that the deaths of Biadasz and at least 16 cows are under investigation, but that they were probably overcome by methane or sulfur oxide.
Rifleman said the farmer agitated the tank and that this, along with warm upper air temperatures, created a deadly dome of air.
Bob Biadasz, the farm's co-owner, told WAOW-TV that the tragedy only occurred because of unusual weather conditions which created "perfect storm."
Other cows were also sickened by the fumes.
The Associated Press contributed to this report.