Wisconsin dad buys $65G ad to push police to reopen son's death probe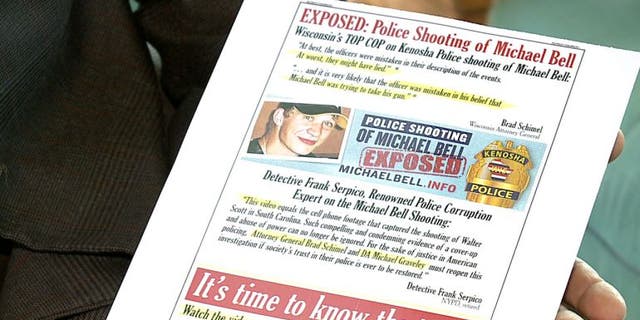 A Wisconsin father bought a full-page ad in the Washington Post costing $65,000 on Tuesday in the hopes of renewing the investigation into his son's shooting death more than 13 years ago.
Michael Bell told FOX6 he took a "gamble" and bought the ad to push the Kenosha police department to again look into the case of his son Michael Bell Jr., who was shot and killed in 2004 after a scuffle with officers.
"It was important for me to go ahead and do something on a grand scale to try to get awareness to this case – to show that there was a problem," Bell told FOX6. "The ad cost just under $65,000. I received a lot of pushback but it was a decision I had to make."
Bell Jr. was pulled over in November 2004 and was intoxicated when police officers encountered him, a police report released at the time said, according to the Milwaukee Journal Sentinel. During the scuffle, Officer Erich Strausbaugh yelled that Bell had a gun, prompting another cop, Alberto Gonzalez, to intervene. Bell, who was 21 at the time, was shot in the head by Gonzalez and died hours later.
Bell Sr. said he believes his son's death could be a result of a mistake. He previously told FOX6 he "strongly believed" the department and administration "covered up" this case.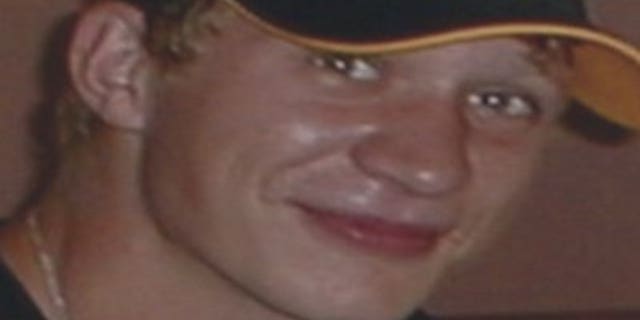 One evidence he points to is the autopsy results that showed Bell Jr. was shot on the right side of his head. Police said Gonzales was on the left side of Bell's body but the 21-year-old suffered a gunshot wound to the right side because he turned his head. In a 20-minute video on Bell's deadly shooting, a medical examiner report said that evidence was "forensically impossible" based on the blood and where the shell casing landed, according to FOX6.
The Bell family and the police department reached a nearly $2 million settlement in 2010, according to USA Today. The police officers involved were cleared of any wrongdoing. The department denied a cover-up in the case.
"I want to find out what really happened that night regarding my son's death," Bell said.