Wisconsin bridge support beam sinks into the ground, causing huge dip in roadway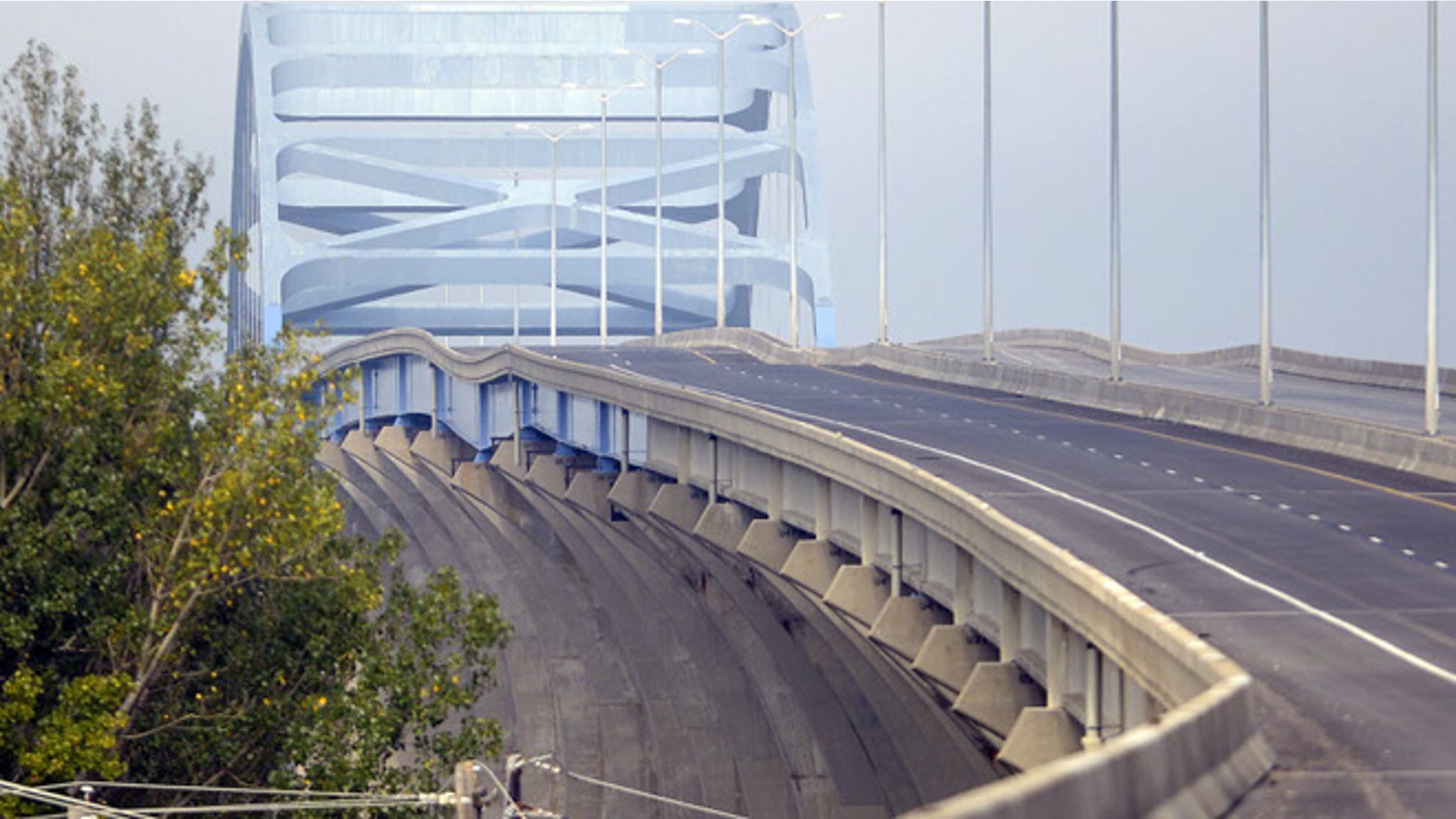 This is one bumpy road!
A support pillar for a busy Wisconsin bridge that serves an interstate highway has sank into the ground, causing a dip in the roadway that's hundreds of feet long.
Wisconsin Department of Transportation officials said Wednesday the Leo Frigo Bridge near Green Bay could be closed for up to a year as engineers work to repair the 400-foot stretch of road, Fox 11 reports.
DOT Secretary Mark Gottlieb said the bridge is "not in any danger of collapse," and previous inspections revealed no flaws in the bridge's structure.
Travelers called 911 early Wednesday to report the dip in the bridge. It was later shut down by police while an investigation continues.
"That bridge is sagging in the center. I came over with a tractor-trailer and she jumped that, the wheels came off. There's something that's not quite right," one caller told 911.
The Leo Frigo Bridge is supported by dozens of concrete piers that are dug deep into the ground, but one of the piers sank 3 feet, Fox 11 reports.
Wisconsin Gov. Scott Walker said the cost of repairing the bridge is unknown.