Wintry Weather Hits U.S., Both East and West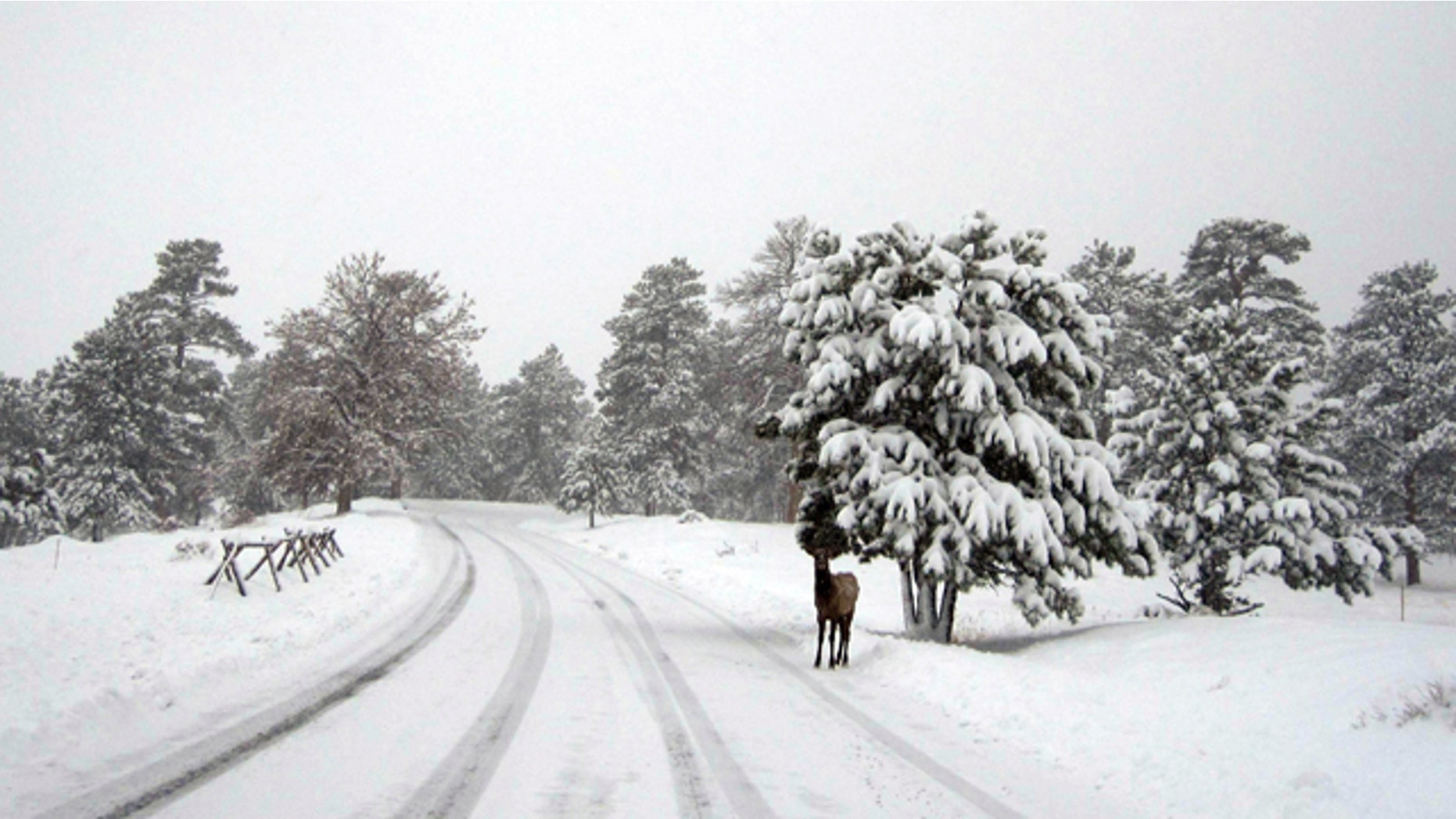 ALBANY – Residents in parts of eastern New York are scraping snow and ice off their vehicles this morning as the region gets its first significant snowfall of the season, with forecasters saying more is on the way.
Citizens on the west coast will likely hear that news, shrug and continue shoveling, in the aftermath of a massive storm that left about 12,000 homes and businesses along Colorado's Front Range without power following a fall snowstorm that downed trees and power lines.
The National Weather Service says 2 to 6 inches of snow has fallen across a swath of upstate New York stretching eastward from the Schoharie and Mohawk valleys to Rensselaer County just east of Albany. The snow began falling Thursday afternoon and continued into the night in some areas.
It looks to worsen before it gets better.
The weather service has issued a winter storm watch for Saturday in the Hudson Valley from New York City's northern suburbs to the Catskill Mountains. Forecasts call for between 4 to 8 inches of snow.
Meanwhile, the massive western storm led to outages in metro Denver and Boulder and in Greeley, Fort Collins and Loveland to the north. Most of the outages are in areas covered by Xcel Energy, the state's largest utility. It expects to have power restored to most customers by Friday afternoon.
In Loveland, the municipally owned utility said service has been restored to all but 16 customers, most of them in Big Thompson Canyon.
The storm that began Tuesday and continued Wednesday brought about 6 inches of snow to Denver and about a foot to Greeley.
In the midst of these extremes of weather, Wall Street protesters around the country are also digging in, though they face a different kind of adversary: On Friday, the protesters vowed to stand their ground against police and politicians despite the wintry weather.
With the temperature dropping, they are stockpiling donated coats, blankets and scarves, trying to secure cots and military-grade tents, and getting survival tips from the homeless people who have joined their encampments.
"Everyone's been calling it our Valley Forge moment," said Michael McCarthy, a former Navy medic in Providence. "Everybody thought that George Washington couldn't possibly survive in the Northeast."
The Associated Press contributed to this report.