Wind fans forest fire in Southern California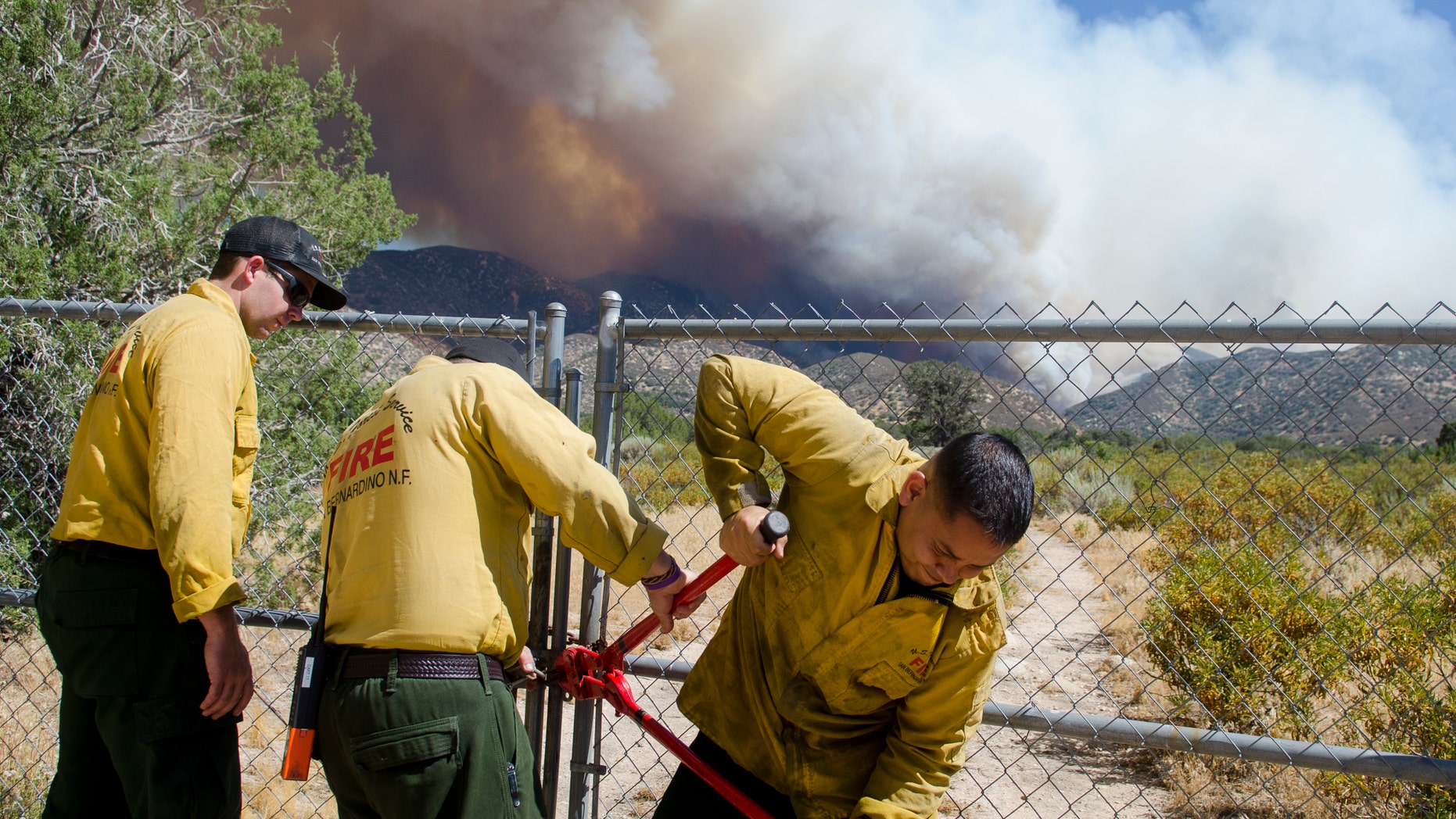 SAN BERNARDINO, Calif. – Firefighters were battling a wildfire in Southern California on Monday that grew to more than 2 square miles in mere hours and forced the evacuation of homes near a reservoir.
The fire, which broke out Sunday afternoon in the San Bernardino National Forest, prompted the evacuation order of the sparsely populated Summit Valley area east of the dam.
The fire was burning about 55 miles east of Los Angeles in a remote area near Silverwood Lake, a state recreation area, near the small mountain community of Crestline.
U.S. Forest Service spokesman Robert Taylor said 20 mph winds pushed a huge plume of smoke north toward the Mojave Desert.
Officials warned that air quality may reach unhealthy levels in the areas affected by the smoke.
The cause of the fire is under investigation.