Wild monkeys spotted outside Orlando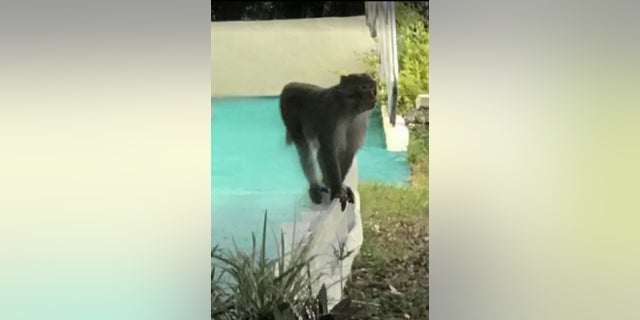 NEWYou can now listen to Fox News articles!
Wildlife officials are warning residents of a Florida suburb to stay away from wild monkeys that have been spotted in the neighborhood.
NORTH AMERICA'S 1ST MONKEY CROSSED A SEA TO GET THERE
Rhesus monkeys are native to Asia but a few have been spotted in the Orlando suburb of Apopka, most recently last weekend, Fox 35 reported.
State wildlife officials said the monkeys could have made their way to the Orlando area by escaping nearby island with their impressive climbing and swimming skills.
MONKEY ATTACK SETS OFF TRIBAL CLASHES IN LIBYA, KILLING AT LEAST 20
Keri Locke saw the monkey in Apopka, the Orlando Sentinel reported.
"I knew it was some sort of animal, and it turned and looked at us, and we were just in complete shock," Locke said. "It just kind of sat there. We took pictures and video, and then it turned around and ran to the back of the building!"
The Fish and Wildlife Conservation Commission has urged people in the area to stay away from wild animals and report any monkey sightings.
The rhesus monkey could be dangerous to humans because many carry the potentially deadly herpes-B virus that can be transmitted through bites and scratches or contact with bodily fluid. They are also considered to be "hostile by nature."
As of Monday, no sightings of monkeys on the loose have been reported in the area.