Why the Texas school shooting suspect can't receive the death penalty
Dimitrios Pagourtzis, who has been accused of fatally shooting 10 people at his Texas high school, cannot receive the death penalty -- and could eventually be paroled.
Pagourtzis, 17, is being tried as an adult in Texas for the brutal slaying that left two teachers and eight of his peers dead at Santa Fe High School near Houston. Thirteen others were wounded in the May 18 shooting, authorities said.
But even though he's been charged as an adult, Pagourtzis will not face the death penalty due to a 2005 Supreme Court ruling. The justices prohibited a state from putting to death someone who is under the age of 18, according to the Death Penalty Information Center (DPIC).
"When a juvenile commits a heinous crime, the State can exact forfeiture of some of the most basic liberties, but the State cannot extinguish his life and his potential to attain a mature understanding of his own humanity," the ruling read.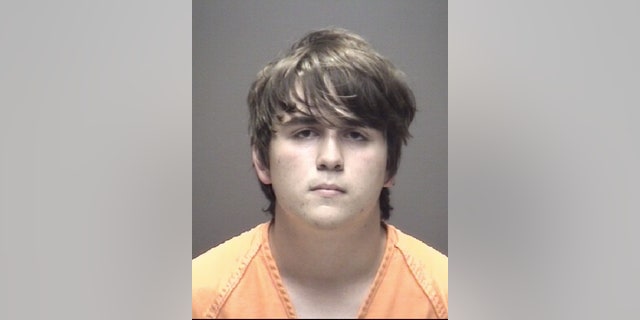 The justices said they picked 18 as the cutoff age, as it is "where society draws the line for many purposes between childhood and adulthood."
Pagourtzis could also be spared life in prison without parole, according to the Houston Chronicle. The Supreme Court ruled in 2012 that states could not impose mandatory life in prison without parole sentences for juveniles convicted of murder.
"Mandatory life without parole for a juvenile precludes consideration of his chronological age and its hallmark features -- among them, immaturity, impetuosity and failure to appreciate risks and consequences," Justice Elena Kagan wrote at the time. "It prevents taking into account the family and home environment that surrounds him -- and from which he cannot usually extricate himself -- no matter how brutal or dysfunctional."
TEXAS SCHOOL SHOOTING SUSPECT WORE 'BORN TO KILL' SHIRT, POSTED ABOUT GUNS, REPORTS SAY
In 2013, Texas passed a statute that allows juveniles convicted of capital murder to be sentenced to life in prison with an option for parole after 40 years, Amanda Marzullo, executive director of Texas Defender Services, told Fox News.
However, just because parole is an option after 40 years, that doesn't mean Pagourtzis will receive it if he is convicted. Marzullo described the process as an "upward battle" and said she would be "surprised if he's ever released" from jail.
Pagourtzis is currently being held without bond in the Galveston County jail on charges of capital murder, county sheriff Henry Trochesset said. Authorities revealed Sunday that various explosives, including a "CO2 device" and a Molotov cocktail, discovered at the scene were functional, which could increase charges against Pagourtzis, according to the Houston Chronicle.
The Associated Press contributed to this report.